MDI, Gurgaon aspiring to create an Indian Model of Management Education
| March 25,2013 12:19 pm IST
Management Development Institute (MDI), Gurgaon, India's premier B-school organized its 2013 Convocation for conferring Diplomas on 564 students of its six programmes - PGPM, PGP-HRM, PGP-IM, PGPM-PT, NMP, PGP-PPM..
Dr. Nitish K. Sengupta, Chairman, Board for Reconstruction of Public Sector Enterprise was the Chief Guest for the occasion. This is one of the rare occasions for MDI as the Chief Guest this year is one of its former Chairman. In his Convocation Address, Dr. Sengupta exhorted the students to maintain pace with the changing times as globalization is an irreversible phenomenon. As managers our aim should be ready to learn, unlearn and relearn. According to him, the current economic scenario is a chance for the Indian Industries to convert the constraints into opportunities and make their products and services more competitive.

Shri Atul Kumar Rai, Chairman, MDI Board of Governors in his welcome address commended MDI for providing an enabling environment for nurturing talent, excellence and innovation and global networking to the faculty and students allowing them the much needed opportunities for sharing experiences and adopting best practices.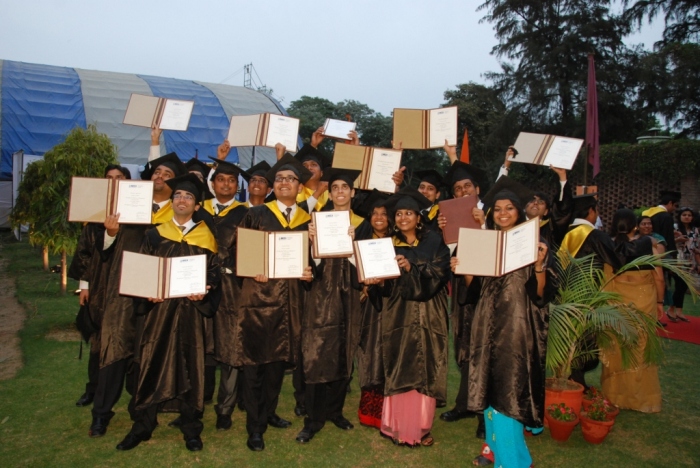 In the Director's Report, Prof. Mukul Gupta shared some of the major initiatives and achievements of MDI during the year. He stated that MDI played a significant role in the growth and development of society by way of equipping its students with requisite knowledge and skills and above all the right values to take up their managerial roles in the corporate world. He highlighted the first of its kind initiative taken by MDI in reaching out to the community by setting up the International Summer University (ISU) through which 40 top ranking international students and an equal number from Indian Universities would study together at the MDI Campus. At MDI, Prof. Gupta said, "we are attempting to define an Indian identity and model of business management education that is being shaped by a range of environmental characteristics that clearly differentiate the Indian scene as compared to the American or western scene".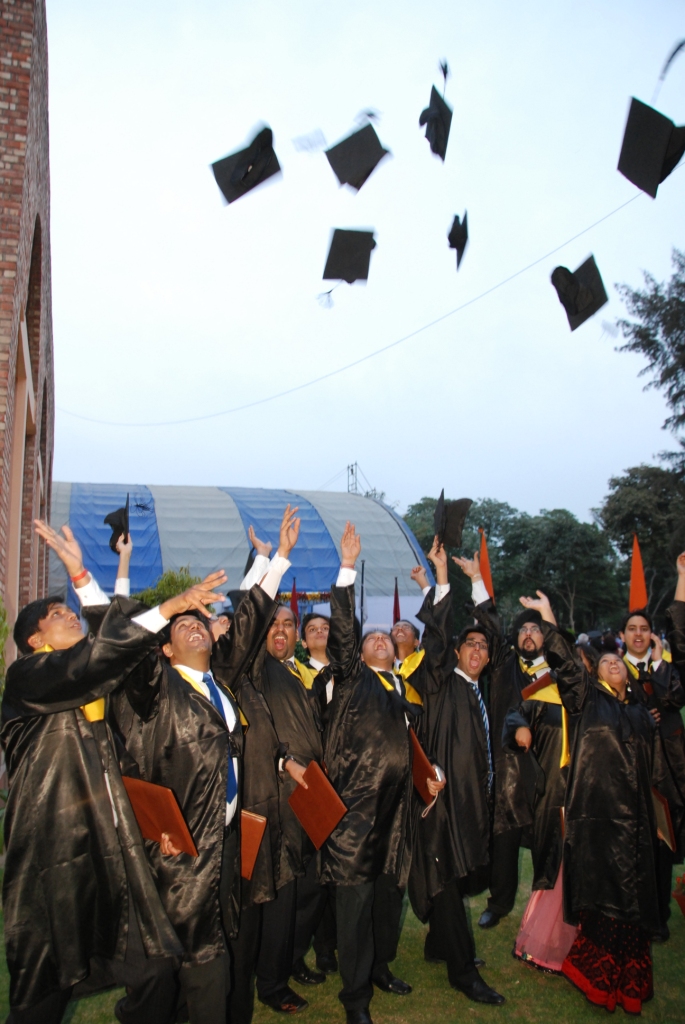 A placement at MDI is considered as one of the important parameters of its performance. Of the 312 post-graduate students seeking placement, 295 have already signed up for their jobs against 305 job offers from 151 companies. Of these, 75 were new recruiters indicating the growing interest of companies in selecting students from MDI.

The convocation was attended by around 1500 people, including distinguished guests from government, corporate, diplomatic missions, people from the media and the proud parents & family members of students. A highlight of the event was awarding of the medals to meritorious students for their outstanding performance indifferent programmes.
.