NITIE successfully concludes its Experimental Marketing event "MahaMandi 2010"
| July 31,2010 06:51 pm IST
On the 31st of July, Mumbai witnessed yet another edition of Mandi, the unique on field marketing exercise conducted by National Institute of Industrial Engineering (NITIE). This event is part of NITIE's unequalled action learning pedagogy, in which first year management students hit the streets of Mumbai selling educational toys.
This year, the event scaled new heights and was rechristened MahaMandi 2010, as the students from NITIE invited their counterparts from some of the other top post graduate colleges in Mumbai - SJMSOM IIT Bombay, Wellingkar, SIMSR and TISS.
More than 800 students spread out to different parts of Mumbai to sell the educational toys manufactured by Navnirmiti, an NGO working for the upliftment of underprivileged children.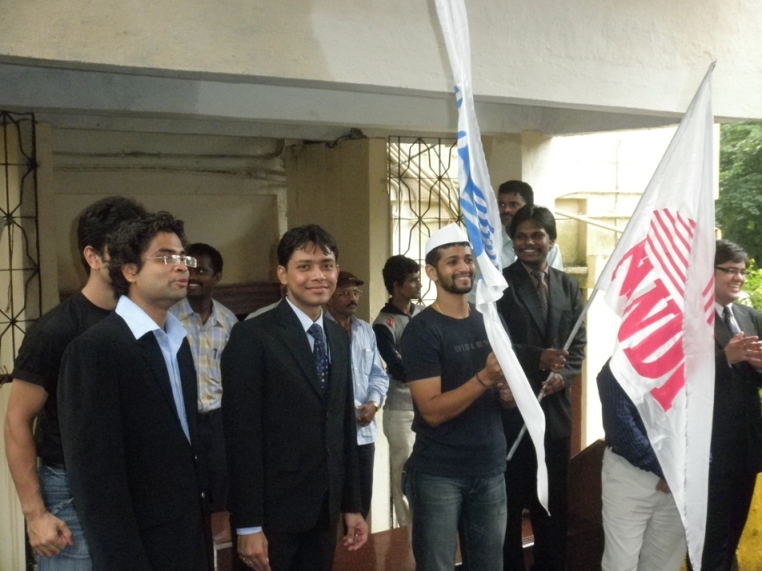 Conceptualized by Dr T. Prasad (Senior Faculty - NITIE), this event originated from the belief that experiential learning in terms of a field marketing experience is as important as classroom training and education. The proceeds from the event go directly to Navnirmiti, thereby inculcating the value of Corporate Social Responsibility in the future managers. Dr. Prasad says – "MahaMandi serves as an effective vehicle for three objectives. Firstly, it contributes to Navnirmiti, thus helping make a difference in the lives of many children who lose out on basic education. Secondly, it provides our students with a practical experience of classroom concepts like Marketing and Direct Selling. Thirdly, the toys sold are essentially educational tools that have been deployed by the NGO in many schools across the country."
The event was sponsored by Canara Bank and rediff.com. It was flagged off from the beautiful campus of NITIE by Mr. Rajit Kapur (of Byomkesh Bakshi fame), Amol Mazumdar (Indian cricketer) and Rehan yar Khan (Founder at Flora2000 Inc).
Mr. Rajit Kapur encouraged the students with his inspiring words and said "the students here are lucky and fortunate to have an event like this and I wish I could have had such a learning experience during my college days". Further Amol Mazumdar emphasized on the importance of team work and said that each one of us should play a sport to instil the quality of team work. Then he added, "if the team works for one goal, achievement is for sure". Rehan Yar Khan spoke of getting to learn, through MahaMandi, lots about customer interaction and exposure of the market you are going to interact with in future.
After the inauguration ceremony, students started towards their chosen destinations to sell their products. They tried to woo customers at shopping malls, railway stations and other busy intersections in areas like Powai, Bandra, Dadar, Churchgate and CST. The toys on offer were Tangram, 'Jodo' Sets, Number balance and Navrang. Students made their sales pitch by emphasizing on the educational value of the toys and how they could complement a child's learning in the classroom. Responses from some of the customers reflected their enthusiasm for buying the products. Mrs. Beena Gite, a working mother of two said, "For me, these toys will serve as a new and unique way to teach mathematical concepts apart from the conventional method of teaching through school textbooks." The sales for the day were an overwhelming Rs 10, 00,000. Also, a best picture and video taking contest organised by rediff.com attracted a huge response from the students.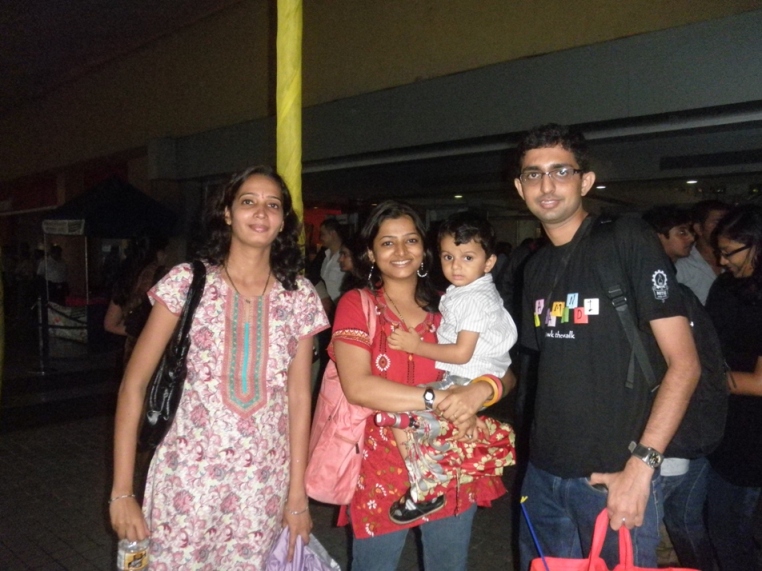 The students describe their experience at MahaMandi- "This was a very enriching and fun filled experience for me as I got to interact directly with so many customers and learnt how to effectively make a sales pitch to them" said Maulik Desai, a first year student at NITIE.
.