Pepsi IIM Calcutta Premier League - Season 5 is launched…
The Cricket Fever is back at Joka with the launch of the 5th season of the IIM Calcutta Premier League (ICPL). Inspired from the BCCI led IPL, ICPL is the student run cricket league and a one of its kind.
Over the years this tournament has grown leaps and bounds in terms of magnitude. One major value-add to the event this year is Pepsi being the Official Title Sponsor for the season.The tournament was kick-started by the auction process of the teams in two stages. As expected the bid amounts more than doubled as compared to last year. In a competitive and strategic backdrop, ten teams were formed with over 4 lakhs in the fray.

The ten teams fighting for the ultimate trophy are: Bangalore Juggernauts, Chennai Superstars, Delhi Dabanggs, Great Goan Pirates, Hyderabad Vikings, Jaipur Jaguars, Kolkata Knights, Lucknow Nawabs, Mumbai Master Blasters and Sher-e-Punjab. As is the norm every year, the teams represent a set of standard major cities across the country with a couple of new representations. Goa and Bangalore are the newbies this time while the other eight are sort of veterans. The teams are purchased by the students of IIM Calcutta themselves and later they are allotted a fixed number of points for the players' auction. The ever increasing popularity is evident with as many as 20 female students registering for the bidding process and a faculty member too playing for one of the teams.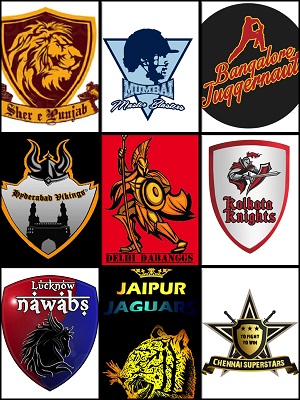 ICPL 5 was launched with the student-faculty match which is a matter of pride for both the parties with the faculty having an enviable 13-1 record. This year too the faculty team seized victory from the jaws of the talented students' team. The league matches would begin on 18thFebruary with a grand opening ceremony. ICPL also follows the tradition of orange and purple caps andpower plays on similar lines as that of IPL. It has its own special features like the nitro over as well. While till the Super-Six stage the teams play 10-overs matches, the semi-finals and finals are of 12-overseach. The final is scheduled to be played on 1st March 2014. Will last years' winners Hyderabad bag the trophy this year or would a new team emerge as the winner? We'll have to wait and watch how this season of Pepsi ICPL pans out.
Concluded.
.