The Samaritans Club of MDI, Gurgaon felicitated for their contributions towards a healthy India
The Samaritans, a students' club of MDI Gurgaon, one of the top Business schools in India was applauded at the 7th National Conference on Thalassemia held at the Jawahar Lal Nehru Auditorium of AIIMS New Delhi on April 19 and 20, 2014..
For the past ten years, this charitable group has been organising a blood donation camp almost twice every year in association with the NTWS (National Thalassemia Welfare Society) on campus. The blood collected in these camps at MDI is donated for the cause of Thalassemics. AIIMS (All India Institute of Medical Sciences) and NTWS duly recognised this endeavour of the students as being praiseworthy in its intention as well as execution.

The Conference was well attended with a turnout of over 400 delegates. The Samaritans were acknowledged for their outstanding contribution with a memento. Prof. Anil Anand Pathak, Chair, Student Affairs, who received the memento on behalf of The Samaritans commented, "It is a moment of great pleasure and pride for our institution to be recognised for the philanthropic efforts of our students. The authorities are delighted to see the awareness and the responsibility taken up by the students, taking it to a level where their endeavours are being appreciated and is also adding to the goodwill for the institution."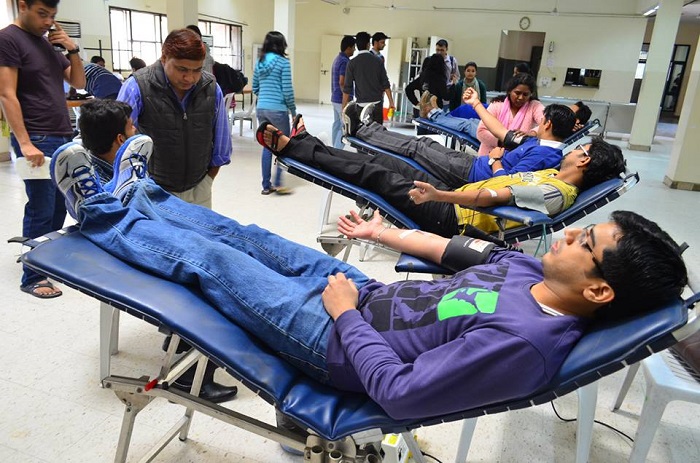 The social initiatives club of the Management Development Institute (MDI), Samaritans nurtures a sense of social responsibility among aspiring managers of today through various events within MDI as well as by working on significant projects with NGOs and corporates.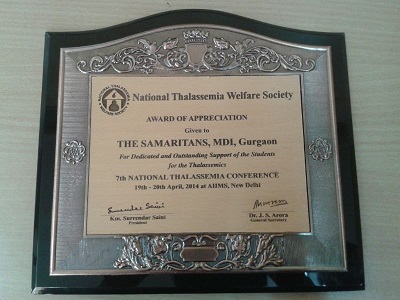 The objective is to harness students' management acumen in making a difference to the society. What drives every initiative of The Samaritans is the volunteerism of the MDI students. They have undertaken several activities through the years like literacy, tree plantation and awareness drives, old reusable materials donation besides blood donation camps upholding the motto of 'Empowering people. Changing lives.' MDI supports and commends all of the Samaritans' work and this well-deserved acknowledgement while wishing them greater success in years to come in all their future endeavours.
Concluded.
.