Zee Business Aspire: Music to Money Challenge held at IIM Lucknow
| November 17,2010 02:43 pm IST
The Lucknow City round of Zee Business Aspire "Music to Money Challenge" was held at IIM Lucknow. The nationwide event sponsored by ICICI Direct.
com was held over a period two days. The eminent judges were Jasleen Royal from India's Got Talent fame, Richie and Jatin from the Lucknow's famous band Soul Rebellions .The first day, which was the elimination round, saw the participation of 11 college bands from Lucknow city. The level of talent displayed was phenomenal, as each of the participating bands performed songs to an enthralled audience.
With songs ranging from "Rock On" to "Luka Chuphi" it was indeed a display of diverse musical abilities from all the participants. Based on the Day 1 performance, 4 teams were shortlisted for the final round held on November 16. The selected teams included two teams from IIM Lucknow : Phoenix and Grassroots .The two other finalists were the Incinerators from Lucknow university and Yuva from IIPM Lucknow.

The second day of the Challenge began with the finalists participating in the Business Quiz. The quiz which tested the business acumen of the participants, consisted of three rounds – A Multiple Choice round, a Theme based round and finally a Buzzer round. Teams Phoenix and Grassroots from IIM Lucknow stole the show here, by securing both the First and Second positions respectively. Finally the highlight of the day saw the finalist bands coming on stage to battle it out with their stellar musical performances. It was indeed a rocking show, interspersed with numerous insightful comments and suggestions from the judges. Himanshu Agrawal a first year student from IIM Lucknow said, "It was overwhelming to see the amazing talent on display".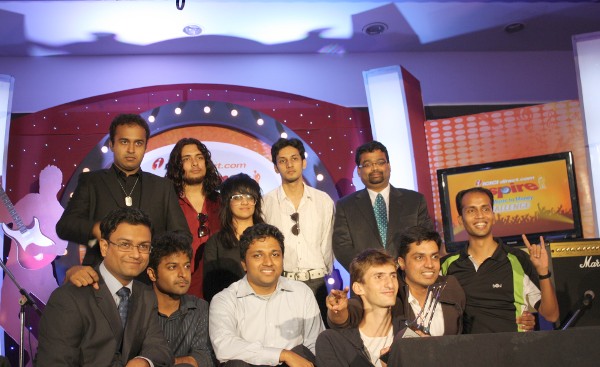 The songs performed varied, ranging from Fusion to Heavy Metal to Indian Classical. The audience thoroughly enjoyed the show and encouraged the participants with their enthusiasm and ovation. Finally it was time for the results to be declared and the winners were: Phoenix and Grassroots both from IIM Lucknow. These teams would be representing Lucknow City in the Delhi Zone Semifinal round.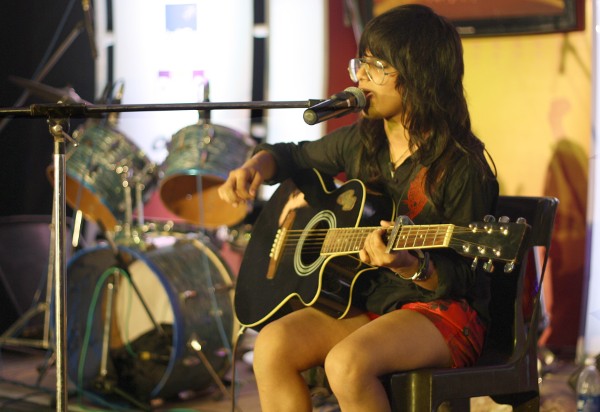 India's Got Talent fame Jasleen Royal performing during Zee Business Aspire: Music to Money Challenge at IIM Lucknow

Results declared, it was now time for some vigorous head banging as Lucknow's very own Band Soul Rebellion set the stage on fire with their popular renditions. Then Jasleen Royal from 'India's got talent' fame came onto the stage for a power packed performance, and set the audience moving the soulful beats of her guitar."It was indeed a wonderful evening for all music enthusiasts" summed up Ajay Maurya, a student at IIM Lucknow.
Concluded.
.