IIM Raipur hosts EQUINOX 4.0 - The Business and Cultural extravaganza!
Start Date:2014-01-31
End Date:2014-02-02
Event Type:Business and Cultural extravaganza
Venue:IIM Raipur
B-School Exams List: CAT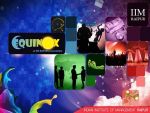 Event Details: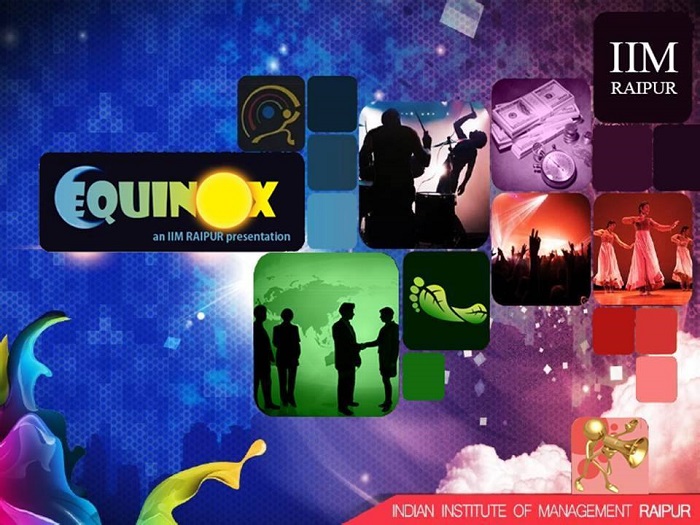 Raipur is welcome to Equinox 4.0, the Business and Cultural extravaganza of Indian Institute of Management Raipur (IIM Raipur). Last year's event had bands like Euphoria to add to the fervour. This year many students from various reputed management institutes will take part in the event. Prof. B. S. Sahay, Director, Indian Institute of Management Raipur said, "Keeping up with the tradition, IIM Raipur is organising the fourth edition of Equinox, its annual fest. The event has witnessed unparalleled reach and visibility among the corporate and B-school fraternity in the past. It will be a huge success this year as well."

Prof. Vinita Sahay, Chairperson, Student Affairs, elaborated, "This event will help to drawstudents of institutes across Raipur and prominent B-Schools across India in a highly engaging environment.The fun activities are designed as an integral part of the teaching learning practice which are directed towards nurturing the students by honing their skills applying theory to practice and broaden their horizons and thinking processes. A gamut of activities is organized to cover a broad range of abilities by stimulating interest among the students and bringing their hidden talent to screen."
 
Its flagship events are – I am Legend, a marketing event; X- Quiz it – a mind tingling quiz; Gen – X Chanakya – a simulation game to test the strategic minds of the participants; and MuditVriddhi – a game to promote the Chhattisgarhi handicraft.
 
The students will also get the opportunity to participate in cultural events like Verve – the fashion show, Footwork – the dance based show and Armmagedon – the war of bands. These events will allow them to showcase their fun side. Lots of exiting cash prizes are up for grabs. Make the best of the occasion and enjoy the festival.