Attitude of accepting challenging tasks got imbibed in me: Summer Experience of AMSM Grad.
| July 27,2012 12:04 pm IST
For every MBA aspirant, first time corporate experience is vital as he/she will be a part of that ecosystem. Therefore, B-schools of our country have an alternate of Summer Internship so that a candidate gets accustomed to deal corporate with the potential they are equipped during their academic sessions.
My college too follow the same method of providing their students the so called corporate experience. I got selected for summer internship with Mott MacDonald Private Limited after I convinced my suitability for their Project to a Team Leader just in seven minute telephonic interview. It is an engineering consultancy & a multinational so a sense of achievement got imbibed in me soon after he made me a part of that project.
After I got the offer, slowly I started exploring the organisation through the projects mentioned on their website. Frankly speaking, I was getting aware of the similarities between my dream organization and the conquered one. At last, I found myself to be at right place on the right time. The only negative facet of the whole internship thing was that I was supposed to do it without any stipend which I was not expecting from a multinational organisation, but money is not the only thing that is important when you start getting involved in any business (i.e. the reason I accepted the offer). It was a perfect dream organisation where performances are rewarded. I got an opportunity to be amongst the experts which was lucrative from learning point of view.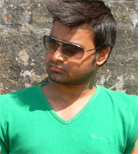 Like others, my work doesnt include market survey (i.e. generally students are given job of market survey only in their internship) so it gave me comfort at physical level. Although, I was not supposed to visit the field for market survey, I was supposed to validate & filter the data which other consultants capture from the MSMEs of state Haryana (i.e. as per the project) which made my mind work like a tiger captures its prey (i.e. strategically).
During the course of internship, stress level also got increased for the mid-four weeks when I was assigned with the task to work on exhaustive data (i.e. on about 11,000 mapped industries) with short deadlines for different districts of Haryana. However, in the end I came out with flying colours from that mentally exhaustive exercise. It was an excellent achievement which made me realise that I can accomplish anything, all I need is to focus and work hard. Also, I realised importance of peers or support which any employee needs when he is empowered to perform any vital activity.
Microsoft Excel is another friend which helped me in accomplishing the assigned task before the dead lines. Before working on this project I was a niche to this application (i.e. because I never felt the need of using it on its application level) but after working for seven weeks I have attained some expertise with this application. Also, I have started loving this feature of Microsoft Office now, as it will be helpful to me in managing day to day activities (i.e. like the record of applications for the job to plethora of organisations that I will be doing for future recruitment) in the form of excel sheets which are easy to understand.
In this age of social networking, generally students are well aware of tools like Google Picasa, Photoshop, etc or mailing portals like Gmail, Yahoo, Hotmail, etc. However, people rarely configure a simple important mailing tool named Microsoft Outlook which most of the companies use for the communication they undergo. I too belonged to that category until I started my internship, but after I was assigned with the task of liaison (i.e. with the MSMEs of Haryana) using Outlook, I found the importance of this tool & the features with which this tool is equipped which helps in organisations to communicate effortlessly within & outside the organisation.
Other technical aspect of my internship was the assigned task of working on Google Earth Pro. However, instead of discussing the assigned task on that, I would like to share little on attitude shift I had after working in the organisation. I came to know the importance of caring a smile on my face when interacting with your peers, boss or head of department. Attitude of accepting challenging tasks got imbibed in me & the hunger or self motivation towards goal achievement (i.e. personal goals) got developed in me.
Overall, I dont want to describe my experience as good or bad. If that was good its OK & if that was bad it was an amazing experience for future.
Concluded.
.