It was fun filled journey with enormous learning: Summer Experience of TAPMI Student
| July 30,2012 12:02 pm IST
It was the first week of January 2012 and I was praying for a successful year ahead, considering the two important things that will take place during the year Summer Internship and the Final Placements which will decide my career. Fortunately, I was selected by TATA Steel for my summer internship and this made me feel that the year had begun with a good note as my relationship with TATAs continued.
(Was employed with TCS before joining my MBA) I always had the aim to work with a Fortune 500 company and it was dream come true. I was eagerly waiting for the month of April in order to begin my work.

It was April 2nd and I reported at the Bangalore sales office of TATA Steel. My manager was young, energetic and cool. The objectives of the project were briefed to me and that gave me a feeling of tiresome two months ahead of me. I was overwhelmed by the gesture of my manager to take me to one of the finest restaurants in M.G.Road for an expensive buffet lunch and I can still feel the taste of the food I had that day. It was a warm welcome for an intern in such a huge organization.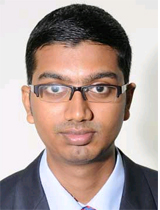 My project involved devising the Go To market strategy for Rotary Tiller product (Grasshopper) in Tamil Nadu. Rotary Tiller is used in agriculture fields by the farmers in order to dig, mix and level the soil before sowing seeds. There is a huge market potential of more than 1000 Crore for this product throughout India in the coming years and TATA Steel having understood the importance of Better late than never wanted to capitalise on the opportunity. Though they had the product ready with them, they did not have the answers to many challenging questions like Where to enter, How to enter, When to enter and Whom to target in the market.

Having understood the requirements of my project, I started my work by identifying the 10 districts in Tamil Nadu which have higher agriculture production and which I felt would be easy to cover in my 45 days of field work. The project involved meeting the tractor dealers, rotary tiller dealers, farmers and agriculture engineering department officials from Government. Though it was a market research project, it involved more detective work and at times I felt, I would have been a good detective agent in either CBI or RAW. I had no contacts of any of the dealers in any of the districts except a few which I could manage to get from online. With this minimum data on hand, I started my trip - one of the best I ever had in my life.

My trip was planned in such a manner that I would be covering the districts during the working days of the week and over the weekend, I would return to my home at Chennai in order to collate all the data I have collected from the districts and do the required analysis. This also made me attain the status of person who had spent maximum hours on IRCTC during April and May and I wondered if Indian Railways would award me for the umpteen number of Tatkal transactions I had done. Travelling in Tamil Nadu during April May is like asking trouble to sit on your lap. It was really tiresome with the sun scorching the already tanned skin of mine. Though I have lived in Tamil Nadu for an entire decade, I have never visited the places which I covered for this project and it was a great experience.

The project work made me an expert in identifying the best hotels and now I can recommend hotels without even visiting them, based on various cuisines and accommodation facilities provided by the hotels. There have been instances where I came across an entire town not having a single room with western toilet facility and this made me think twice on India Shining story and gave me a clear picture of difficulties in many cities & towns in interior parts of the state. I also had the daunting experience of walking almost 3 Kms on the Chennai Trichy National Highway in the charring temperature since there was no transport facility available and the only Auto driver present over there asked for an amount with which I could have had lunch for 10 days.
It was hard bargaining with the Auto-walas throughout the trip. Thanks to them. I was able to develop my negotiation skills to a large extent and now I can buy stuffs even from Palika Bazar of Delhi & Chor Bazar of Mumbai at a cheaper price confidently.

This project exposed me to lot of new things including the real scenario of Indian villages, the difficulties involved in farming and the sufferings of farmers. I always had the urge to be an entrepreneur and this project provided me an opportunity to prove myself with all the decisions to launch the product successfully bestowed upon me and I feel I have done justice to it.

Overall, it was a fun filled journey with enormous learning throughout the project and it is surely a period of memorable two months which I will cherish forever.
Concluded.
.