Learning was beyond expectations: Summer Experience of VESIMSR student
| July 31,2012 11:32 am IST
There are always two sorts of notions which B school students like me have towards Summer Internship.

1.
Ill work hard, gain ample knowledge, applies my B school skills, etc to the work allotted to me.
2.It is just a temporary 2 months compulsion phase as per the AICTE guidelines, and as it is in 2 months no one learns anything more than the road to travel to the work place and few names of people working that particular company.
To an extent i belong to the second category, having prior work experience of year and a half had taught me how much time, energy, efforts, etc it takes not only to know your work at an organization but also the people around.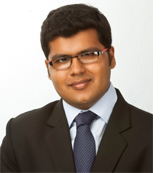 Coming back to summer internship i was very much particular in choosing the company and the profile i would be ready to work as an intern. I had accepted the fact i wont be paid any stipend and convinced myself that any expenses incurred towards my internship ill assume it was a part of my B school fees.

I wanted to work with a big corporate as having a prior work experience i knew the value of a big brand organization name coming on my Circular View. After rejecting quite many offers i finally got placed as an intern with a global giant Samsung electronics India Ltd. with profile of market research of Samsung mobile phones dealer satisfaction benchmarking.

Well with such a brand my expectations were too beyond larger than life that i would be working at the big corporate house have at least my own desk, and research what research i far as i knew research means cut, copy, paste with help of Mr. Google.

But then reality well its quite different i was called by the HR on day 1 and was asked to report sharp at 9 am. With a perception 9am who will be reaching so early to work other than me who has his first day and wants to create an good impression as they say first impression is the last one. As i reached at 9 am most of the staff was already at their work station engrossed working. I told myself well it wont be so easy as i had thought. Next disappointment was not far when the HR came up gave me the hard copy of my offer letter and then introduced me to my project guide. After just a 5 minute meeting with my guide i was told come to meet me next week and you dont need to come here for work your work is just to be on the field researching shop to shop on the whole of Mumbai and data, etc will be mailed and well my first day started at 9am and was ended by 9.25 am.

I was just asked to mail the questionnaire prepared on the profile explained luckily was approved by my guide and then had to start working after a week from day one in the mean while none ever called me from the company it was like one week vacation.

As per my perception about research well i got feeling oh boy i am going to collect my own authentic data daily which motivated me cause creating your own is much better than cut, copy, paste.

But well life is not so easy going to each and every shop and doing survey is a task with most of shopkeepers busy with customers not ready to entertain, some money minded one would give reviews only if they have their own profitable interests, some would look with suspicion and would ask me 10 questions before i would ask them and some would give unbiased opinion and would readily help.

Well shop to shop visit not only was making me do my work but it was adding up to a great value in analyzing customer trends, dealer requirements, different problems, grievances, etc. arising in the market. After a certain point i could easily judge the shopkeepers reviews even before he gave me his answers by just looking at the shop, products offered by him and the number of footfalls in his store.

Finally when analysis and reports were being prepared by me i felt so proud of myself looking at the gigantic data collected by me and that made me give a highly authentic first hand research report.

Though the internship was not according to my expectations but the learning was way beyond imagination. It not only gave me knowledge about mobile phone sector but gave me a learning of the life be it any sector to know about the market you have to visit market and on basis of that visits only we can have fair idea about customer demand, market trends, etc. Because at the end firsthand experience would be more satisfying than any cut, copy, paste.
Concluded.
.