My First Out Look Towards My First Summer Internship
| July 30,2012 10:43 am IST
I am Vidya Vilas Dabholkar, sharing my experience of summer Internship where for first time in my life I came across a corporate experience. It was different experience and not like I dreamed off.
The feeling was completely different. I created a different corporate world around me inspired by movies like Wall Street, Inside job, Zeitgeist, etc. as they showed corporate life in different manner and I started playing role of the character which was appealing me but then the movie gets over and I come to our own world and start building my character as the which appealed me. I expected the this internship will give a chance to put forth my leanings in front of my Senior boss and expected to get appreciations from boss and CFO and company. Thought that my finance knowledge will help me to accurately analyze the ongoing strategy of the company and I will learn and properly fit in the office environment proudly as an MBA intern.

This summer internship was different from my dream. It was an eye opener. My office had marketing and finance department. One side was the very energetic and product designing was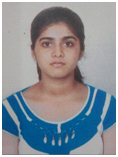 being carried out by marketing departments and here was me in finance in front of my laptop all the time which felt like me along with finance department is frozen up and the rest of the world is on the play mode. I came with an expectation of getting a chance to do the analysis of the financial statements and sharing my a bit of theoretical knowledge but the opposite happened. I came to know about all the practicalities that a company faces in implementing the solution which was far from my textual knowledge.

I was lucky to get a good mentor at my internship who solved my difficulties and gave me feedback on the solutions that I provided. These feedbacks came with yrs of practical corporate on field experience.

Apart from the learning part the environment was unpredictable. First day, when of my internship and my boss allotted me my table and chair. Then came an annual report which I started reading in the silent room. I found all the things were still. No talking no noise. There was the pindrop silence which was unpredictable, uncomfortable and confusing too. I kept wondering if all the employees are ok or are they have turned statue. After a long time my bosss desk phone rang and he spoke for a while and again after some time he went in a freezing mode. Till lunch time things continued in the same manner with other employees answering the call, they spoke and then went in freezing mode. I was getting more and more uncomfortable sitting there and trying hard to concentrate in financials of annual report and noting down the important points.

At 1.30 three ladies of finance department sat together and started having lunch, my boss was still staring the monitor and same were the other employees. The marketing department was getting continuous calls and they were getting busy as the day moved ahead in discussing the product designing and packaging design which was in contrast with our department which was continuously staring the monitor. After some time my boss started having lunch at his desk and informed me that here being no canteen we all have lunch at own desk. His one sentence made be lot comfortable in this puzzling environment. But that day I skipped my lunch with the fear of spreading egg odur from my non veg tiffin and replaced my lunch with small amount of snacks that I usually carried with my self to eat in train.

By the end of the day I was bored looking at the ticking watch with a hope for the day to end soon. The only good time was when I was given feedback on my day-to-day work and the guidance and was allotted with work for the day. The best time of the internship when I had work load and was busy with excel sheets and financial analysis. The wonderful South Indian coffee that we used to get twice a day by the South Indian peon used to make my day. After a month I realised that I also had become one of the finance department; staring the monitor and doing the work in a freezed mode. It was a happy realisation of me getting transformed and becoming like the rest of the employees while doing the work that I actually loved.

Slowly I was getting to know the other employees and was getting familiarised with them.
On the last day of my internship I was supposed to report to the CFO of the company and show him the report which was made by me with my mentors help. The language, wordings, sentence formations every minute detail was taken care of and rectified by my boss who also handles the legal department of the company. In afternoon me and my boss went to CFOs cabin and he started reading my report in detail and I was trying hard not to get nervous. He rectified the minor left over mistakes and started sharing certain aspects of ratios with me and making me understand the financial aspects that were new to me. This was the time when I felt that these two months were worth spent in gaining knowledge from the higher authorities.

It was dark outside and most of the employees left for home till the meeting got over, then I realised that the meeting took place for two and half hours. The CFO who always had tight schedules took time and efforts to teach me and read my report. This was the first time in my life that I was meeting a senior executive of a big company. That was the day to be remembered. This day made me felt so special and confident.

In that good mode I gathered courage to speak to the senior most employee from the forex department who used to sit just in front of me. It took two months for a frank interaction between us. I asked him gathering courage about being in office till so late and if he had loads of work. This one sentence and he started talking so nicely as if he was the uncle staying in my neighbourhood. He started talking about his daughter, her education in MBA finance and also gave me guidance and few tips for final placements.

On my last day of internship I was finding it difficult to leave the office which gave me immense knowledge. This was a strange feeling which was opposite from the first day.

Here people look strangers and just in a second they get along with you very nicely. These two months were well spent in knowing new people, learning corporate culture and ofcorse last but not the least gaining finance knowledge.

My first corporate experience has given me immense leanings and I hope I get to apply them in my final placements. Looking for more corporate experience ahead.
Concluded.
.