Summer Internship was not according to my expectations
| July 27,2012 01:26 pm IST
Being a fresher corporate world exposure was a complete new thing which I got to experience in these two months of internship at TJSB Sahakari Bank Ltd. Experience of this summer internship will surely be helpful in the future as there was a lot to learn from the environment in which people work in the corporate.
There were many good things to learn such as savor every moment, work hard, punctuality, meeting targets on time, add value to the work, give preference to important things first in the morning, boss is always right and many other things but along with good things there were many other negative things too, which came to my notice while working which were mostly responsible in spoiling the work atmosphere where people in the office were complaining about the work, spreading negative and false rumors about the competitors, more concerned about other peoples life then the work which has to be done, reduced productivity at the end of the day and many more.

Like every other management student taking finance as a specialization I also wanted a hardcore finance profile for my 2 months summer internship but the reality was little different then what I had expected before going for summers. Im glad I didnt get cheated like many others who expected a finance profile but got hardcore selling of financial products and services. In TJSB where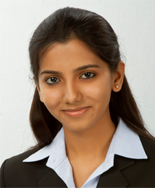 I was working in the International Business Division as a management intern, frankly it was an average experience as I got to learn about Foreign Exchange which actually was a total new thing to me but my expectations were not fulfilled. I had expected that the staff will be cooperative, allow me to learn their daily core jobs and also provide helpful guidance for the summer project but the reality was little different then what I had expected.

Barring few from the whole International Business Division others were not at all interested to make me learn their basic core jobs or solve my doubts regarding new concepts coming in my way while learning about Foreign Exchange. Most of them were actually habituated to the patent job which is performed by them daily in the bank and therefore were hardly aware about the actual meaning in the true sense of the concepts involved in their work and also were hardly aware of the current happenings in the Forex market.
Besides of some people who were least interested in providing guidance to me I still tried to managed. But there were few other people also who actually made my summer internship worthwhile with their support and guidance. They sometimes allowed me to do carry out certain transactions after providing sufficient training regarding how the transaction takes place with the help of their OMNI software. The work of scrutinizing the documents was most of the time allotted to me which helped me to come across various essential requirements of regulatory authority for the completion of the import and export transactions. My guide for the summer project cleared many doubts which I had related to Foreign Exchange rates.

In nutshell it was an average experience for me I wish my some expectations should have been fulfilled which would have allowed me to acquire deeper insights and knowledge about Foreign Exchange. Some more support and guidance would have made a lot of difference. But still Im satisfied because I got to learn something which was a completely new dimension for my career and also for the huge interest which I have developed for the area of Foreign Exchange while making my project on the Study of Foreign Exchange in Banks. Earlier I was hardly interested in the current affairs of Forex market but now its opposite thanks to the opportunity which I got in summers. Though the internship was not according to my expectations but the learning will be tremendously useful to me for my future endeavors.
Concluded.
.