Grab your dream jobs with social networking platforms
While popularity of internet has gripped the entire country, the scope of the social networking sites has further revolutionized the scenario, especially in case of job search. TEAM COOLAVENUES shares some crucial tips to help you succeed on these community platforms.
Newspaper classifieds are a thing of the past. Today even job sites are facing the heat. So if your address to scout for a job at a senior level is naukri or monster, you are probably at the wrong place. Wonder what's the new mantra? Well, the answer is simply another click away. Thanks to a whole range of hyper-active social networking sites, the world has literally shrunk and has become a part of this global village.
While the avenue of finding a job via social media is one of the most viable options; getting to the right channel with a right approach to draw the attention of worthy recruiters is what spells the desirable results. So, how do you get noticed amidst an enormous community where all the members are eyeing the same set of job opportunities? The key is to be different.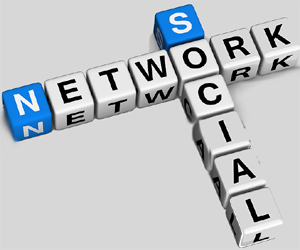 Be it your profile, your job expectations, response to a community dialogue or approach towards the recruiter's — all these aspects have to be striking, smartly packaged, realistic and to the point to catch the eyeballs of your prospective employer. Here are some practical tips to help you strike the right connect:
Choose the right platform
Revolutionizing the very concept of networking was Google's Orkut, which brought a number of recruiters and aspiring professionals together. Then came Facebook another popular platform. But what emerged as the most viable media was LinkedIn. Be it the look, members, discussion forums or prospective opportunities… LinkedIn had it all. While Orkut caters to rather younger blood, Facebook is more of a personal space and is inclined towards friends and family. But if you are talking pure business, Linkedin is your answer with no frills attached. Different social networking platforms have been catering to a different league of audience. Usually companies look for people on Orkut and Facebook for people with less than three years of experience and LinkedIn for more experienced people.
Make your presence felt
If you thought that your key to a good job opportunity was simply to post your resume and await the recruiter's response, then it is time that you get your facts right. Making a catchy presence can only help you fulfill your desired objective. Remember it is a social platform! After posting the resume, one has to be regular in catching up with the buzz doing the rounds. Be vocal but not assertive while posting your comments as it can be annoying for certain people. Join a community dialogue only if you feel strongly for about the subject. Be careful with your words even while tweeting a one-liner. Netetiquette is a must.
If you choose a formal platform like a linkedin, try not to be very personal in terms of posting updates, images, sharing links etc.

Have an eye for perfection
Another crucial aspect which shall decide your success is your profile. Always post a complete profile. Half-baked information about a probable candidate may prompt the recruiter to switch to next profile, thus dampening your chances. It is always better to get inspired rather than imitating. Browse through other successful profiles and seek their reference. Do not allow your resume to be treated like a spam. Certain aspects to be taken into consideration while posting your resume are:
• Choose the right Keywords.
• Browse for exact sub-categories.
• Always keep the key words related to your industry in mind, which recruiter might use to search for a particular profile.
• Having the right keyword will ensure that you get noticed in the related search.

Keep a track
Once you have applied/connected to the relevant recruiters, give them some breathing space of at least a week to revert. Remember you are a part of the crowd. After a week you may follow up with a call or another personalized email.
Use Connections as a Strategy
The going gets easy if you know someone in the desired organization. At times it is not just about cashing in on the contacts that you know but it is also about leveraging their connect. Even if you don't know someone personally, you can try and establish a connect, as it is all about a community exchange. Connect with people who are decision makers or working in your dream companies. Instead of straightaway pouncing for a job, you may get started by seeking a career advice or becoming a part of a fellow network. This will help you widen your horizons and may even expose you to recruiters who may not be on LinkedIn otherwise.
Things to watch out for:
Too much social networking
Having a very large and active social base may be simply a put off for your future employer. Be discreet while communicating.
Watch the track
Be careful about your online activity as removing your online tracks might not be so easy. Potential employer might track your profile and activities at length to gauge your merit. Loose or unwarranted comments and pictures may be reasons enough to distance them.
Draw the line
If you are using Orkut or Facebook for a start up job getting casual is still okay. But if you are using a professional networking site the treatment has to be different.
Be selective
If you want to send an invite to someone on a professional networking platform make sure you have a reason attached in doing so. While Facebook, Twitter and Orkut give you a room to add anybody or everybody to your list; those on communities like LinkedIn may simply block you. Join a group only if you feel you can add value to the dialogue at large.
.