Reasons to pursue MBA
MBA is hot topic of discussion among students these days. Is it just a trend, or there are any advantages attached to the program? Is it really worth doing MBA? Is it expensive and demanding course? Does it have any requirements? Why you should opt for MBA?

Through this article you will find answers to all your questions and it will be clear as why MBA is good option to consider, especially when you plan to enroll with leading management school.
So here are 5 good reasons that affirm why MBA is worth pursuing.

1. Better Career Opportunities
MBA graduates certainly have better career opportunities than others. They have more chances of obtaining high level position in the organizational hierarchy. Ideally MBA in marketing and finance are two most sought after specialization courses which students generally prefer. It is estimated that approximately 70% of management graduates are senior managers or part of board of directors and the higher the position the better the salary is.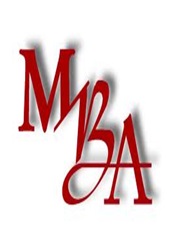 Though MBA graduates enjoy high payout but not to forget higher position involves more responsibilities and longer working hours. For those who are willing to pursue degree in managementought to be prepared for hard work.

Whether you wish to add levels to your current position or wish to enter in to leadership role, MBA undeniably helps you in accomplishing your goals.

2. Better networking opportunities
As an MBA graduate, you enjoy great networking not only within your organization but also outside it. Through management study you get a chance to know and interact with senior members of the organization. Besides it accentuates your management capabilities. You not only learn from your books but also from peers, colleagues, teachers and working staff. Furthermore if you are not a freelance professional, you get a chance to meet potential employees. Last but not the least you meet alumni of your college who might be working at reputed positions.

Such extensive consolidated network helps you throughout your career in accessing relevant information and seizing best opportunities.

3. Knowledge and Skill Acquisition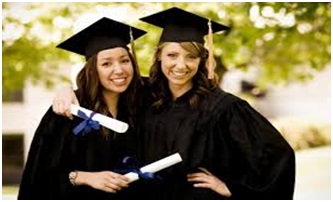 You might wonder and think that isn't that what every academic program supposed to do? Yes, it is but MBA is pursued under some specific situations. It is a course designed for professionals and students who wish cope up with organizational challenges or desire to gain an entry in to leading corporates across the globe. Students access large opportunities and enjoy edge over others. Besides professionals who have been working for 2 or 3 years, it is kind of human nature to conform to certain type of repetitiveness and tend to stagnate in a comfort zone. This somewhere limits disposition to learn new things and adopts new tactics. But managements study forces you to get out of your comfort zone, learn new things, apply them in to business andaugment your practices and approaches.

4. Higher Salary
Reports reveal that salary of an MBA graduate is higher than the average salary of employee with master degree. Average salary of MBA graduate ranges from $ 70.000 in non-profit and in governmental organizations and $120.00 in health care, finance and consultancies.

5. A comprehensive insight of Business world
As discussed above, being a management professional you get a chance to interact with senior authorities of your organization as well as of others and you constantly challenge yourself with new problem solving skills.Moreover networking and other such activities gives you complete overview of the business world, augments understanding in the field and receptiveness to changing business environment.

If you are the type of person who can handle challenges and can work with deadlines than MBA is the best career opportunity for you.
Concluded.
.