What are personality tests and Profiling?
Have you ever seen that your friend likes math and you are more interested in painting? Your sister wants to be an Engineer and you love to do financial analysis in your career?

Why this change in likings - when both of you, your sister and you, got the same upbringing, went to the same school and have common friends?

Because every individual is different and unique.

In my case, many of my batch mates went to study Science and I preferred Commerce.
Ofcourse, I loved what I was studying and was happy with my new friends.

Do not try to mould your personality only because it doesn't go with your friends' personalities.

If you are not sure about your personality type and which career is suitable to you as per your personality type, you may go for some personality tests available online.

What are personality tests?
Personality tests are psychometric tests that are designed by occupational psychologists as a reliable method of assessing person's ability, interest and aptitude.

There are hundreds of personality tests based on the requirement. Just Google it and you will see many free online tests available.

Some have only 10 questions while others have over 200+ questions and time limit also varies as per the test.

Some prominent personality tests

MBTI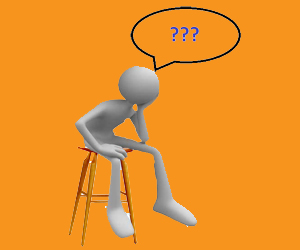 MBTI or Myers-Briggs Type Indicator is a 16-type indicator based on Carl Jung's Psychological Types, developed during World War II by Isabel Myers and Katherine Briggs.

This test tells you how people perceive the world and make decisions.

It normally focuses on these eight points - extraversion(E), introversion(I), sensing(S), intuition(N), thinking(T), feeling(F), judgment(J) and perception(P).

Career Key
This test covers six personality types and your suitability to different occupations. The personality types in the test are based on Holland career choice theory, widely used by professional counselors.

The Big Five Personality Test
This Big Five Personality Test says the personality types can be boiled down to five broad dimensions of personality, regardless of language, culture or the country.

DISC Profiles
DISC stands for
• Dominance
• Influence
• Steadiness
• Compliance
This system is originated in the 1920's by an American psychologist, William Moulton Marston. This system measures four preferences.

If you compare this with MBTI, this is more focused on behavioral aspects, whereas the MBTI focuses more on thinking process.

Look at this table to know how you interpret this DISC profiles.

People-focused Task-focused
• Active, Outgoing Influential Dominant
• Passive, Internal Steady Conscientious
Apart from the above tests, as an interview candidate, you might need to face one or all of the below tests.
• Aptitude Test
• Diagrammatic Test
• Verbal Reasoning Test
• Numerical Reasoning Test
These tests are important as they tell the employer whether you have the required skill set to perform the job.

Don't worry much about these tests, relax and enjoy the tests. Answer the tests honestly as there are no right or wrong answers. These tests tell your personality type and whether you are a perfect match to the employer.

The company will decide the specific test that you need to attend. Practice will help you become confident before these tests.

Before you give these tests, it's important that you are in relaxed state of mind. So, give your five minutes to deep breathing exercise - take deep breaths, focus on your breathing and relax.

I am sure now you are prepared and confident about giving these personality tests.
Concluded.
.