What are the job opportunities for a fresh graduate?
If you don't know where you are going, you might not get there"-Yogi Berra.

Closing sessions and a degree in hand, leaves many perplexed.
Several students go panicking.Their daily life may oscillate between finding answers to the questions as in what are the current jobs ruling industry and how to bag one to have a stabilized career path.Finding first job is the biggest muddle before the aspirants as the anxiety of going wrong lingers their mind.

How the market performs and what is latest here for the college graduate? To get an insight,read on further.


What if you can have a glimpse of the future? What if you get an opportunity to foresee your tomorrow and plan your today? Probably you can change loads of things to set your future on right tracks.Future can be predicted and the best marketers have already done it for you, mapping out hot jobs that will be ruling the market in 2014.

As per the experts in the industry, lot has happened in the online marketing world. Lots of acquisitions and political wars have taken place that evolved internet marketing as the most promising field to take up a career in. According to the crystal ball of the job market tellers, internet market will tend to generate several opportunities for fresh college graduates. To explore the prospects get low down here.

5 Internet Marketing Jobs that will Dominate 2014

Internet Marketing has undergone several changes in the last five years than it would have experienced in preceding 20 years. Array of technologies and dizzying number of techniques have generated several opportunities for the youth today that are more updated to the changing technologies.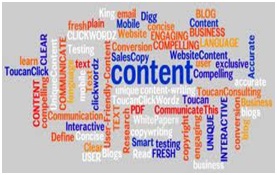 Content Marketing will be more in demand: - One of the biggest ways the companies are infusing credibility in the customers and gaining their trust is by creating compelling and valuable contents. Here content writers are the most demanding professionals. College graduates having penchant for writing and proficiency in English can enjoy different job opportunities in the arcade. Job profile and responsibility may vary as per the type of the content developed and the organizational requirements. Well-researched and image centric content will rule the market. According to trends gauged by Simly Hired, the content writer and marketing jobs have increased by 26% since 2011, and the figure is expected to swell further.

Marketing Jobs: - Internet marketing is all about promoting and selling brands via means of internet. Though the medium changes here but other aspects as in building brand promotion strategies, creating goals, analyzing market trends, building competitive edge over others and pushing the product remains ideally similar to the marketing executive job profile. Marketing lessons learnt may help the aspirants to pursue smart career opportunities.

SEO and SMO: - SEO careers and SMO careers will experience high demand will in years to come. Online battle is on and the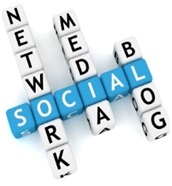 Seo's and Smo's are the front players making hard efforts to generate page rankings and altering the website visibility. Number of social platforms like Facebook, Twitter, My Space are used by the organizations as the vital platforms to reach out the targeted customer base. These inbound marketing players engage in lead generation, optimization and data analysis.

As per Simlpy Hired Inbound marketing jobs increased by 52% since 2011. Professionals, who can skillfully make use of these platforms to generate brand recognition, recall value and revenues are required.

More Analytics will be required: - As we see more competitors are in play, web analytics are required who can determine how the website is performing in the changing scenarios. Therefore web analyst jobs will unveil in the years to come.

Designers and Developers: - Piggy backing the inbound marketing and the changing trends the community of designers grows leaps and bounds. Degree in graphic designing or web designing will prove as a credential to the ability of the individual to produce effective designs and demand of such aspirants is on rise. If you have graphic or web designing skills then the market will be yours with numerous opportunities generating.
Concluded.
.