What it takes to be an Analyst
One can look forward to work as an equity research analyst or may be an Investment Banking Analyst, provided you have required skills and knowledge. The career is rewarding if you know the right strategies and execute them well.
Many times the candidate is not aware of the required skill set for such careers and he wonders why he is not getting interview calls even after having the qualification like MBA, CA, CFA. Well, the only thing you can grab this career is, by learning the right skills.
Job responsibilities as Equity Research and Investment Banking Analyst:
1. Equity Research Analyst
Fundamental Research, Report writing and stock recommendation- The candidates are hired by captive or third party research houses of Investment Banks. It is also called Financial KPOs. The work is good and an MBA, CA, CFA with no experience but having the skillsets mentioned above can apply for such positions.
The candidate is expected to give stock recommendations normally limited to a geography (US, UK or Asia).
The Analyst's performance is judged on his quality reports rather than the number of reports he writes. Here, the analyst is supposed to have independent view.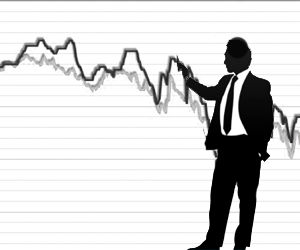 2. Investment Banking Analyst roles are in demand. The career in Investment Banking and Equity Research is rewarding if you plan it well and have long term approach towards it.
If you are a fresher or have 1 year experience in a bank, you can apply for such positions in Boutique brokerage and Investment Banking firms. You should have a graduate or post graduate qualification (MBA, CFA, CFP, CPA) in business or management. You can apply for the posts in the area of M&A, Operations, Quant, and Business Analysis.
The job profile varies as per the area, for instance, a New Jersey job in Investment Banking Business Analyst position comes with the responsibilities of identifying project scope, defining project plan and workload, following up and report regularly to projects sponsors and escalate issues related to this. Whereas, Investment Banking Analyst-Quant in New York will have the duties like: research, deal processing and strategic business development, researching and evaluating healthcare businesses under the supervision of senior bankers, contributing to the development of information memorandums, management presentations, pitch books and marketing materials and doing financial Projections. While an Investment Banking Analyst -M&A working in New York with a globally diversified financial services firm will have to work on: Analytical, due diligence and transactional support on workout, restructuring, acquisition and new business opportunities, developing financial models, pitch book materials and conducting company research, analyzing data to help advise our current or prospective corporate clients on actual or prospective transactions.
The skill set required to complete the above duties are:
• Strong quantitative / analytical skills
• Superior attention to detail
• Solid work ethic
• Excellent verbal and written communication skills
• Ability to effectively manage multiple simultaneous project deadlines
• Proficiency in Excel and PowerPoint
• Solid understanding of capital markets and spreadsheet modeling
• Strong written and oral communication skills.
• Previous experience in M&A sector is highly desired
• Highly motivated with demonstrated ability to manage conflicting priorities and requests
• Excellent interpersonal skills with ability to maintain relationships at all level in organization
• Ability to take initiative and function independently balanced with strong teaming skills
• Maintain high standards of professional and ethical conduct
The salary comparison of 3 cities, New York, Mumbai and London, for the Investment Banking Analyst post is here :
A person with Certifications like Chartered Financial Analyst (CFA) and 1-year experience can earn U.S. $50,000-$70,000 in New York. In Mumbai, the same person may earn in the range of INR 3,00,000-10,00,000. In London, the person with the same qualification and experience may earn in the range of GBP 20,000-50,000. These are entry level packages for the people with the above mentioned qualification, skill set and job responsibilities in 3 different geographic locations.
Concluded.
.
Also View Articles by:
US
,
UK
,
stock-recommendation
,
Report-writing
,
Quant
,
operations
,
mba
,
MandA
,
job-responsibilities-of-an-analyst
,
investment-banking-analyst
,
Fundamental-Research
,
Financial-KPOs
,
Equity-Research
,
CFA
,
career-as-an-analyst
,
CA
,
Business-Analysis
,
Boutique-brokerage
,
Asia
,
Analyst
,