9x Media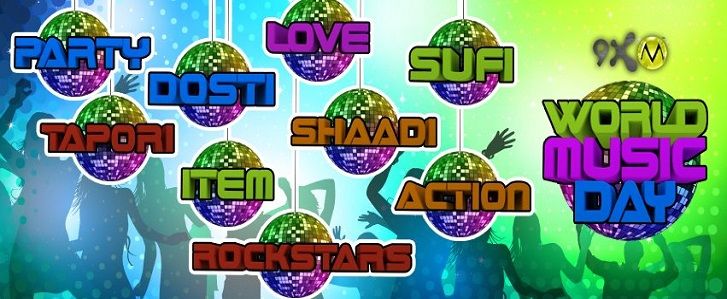 • 9x Media aims to provide an environment where bright, daring, energetic and creative people enjoy working together to develop world class TV and other media products, which will appeal to Indian consumers - globally.
• 9X media operates 5 music channels: 9xM. 9xO (International) ,9X Jalwa(Classic Bollywood) 9x jhakaas (Marati), 9x Tashan (Punjabi)
• 9XM fuses popular, up-to-date, uncut Bollywood songs with crazy, animated graphics…. which has made it the hottest youth brand and the No.1 Music Entertainment Channel in India.
• There are no human VJ's to interrupt the music and spectacular glamour of Bollywood. Instead, animated characters comment on, mimic and generally make self–depreciating fools of themselves. Because of their all-too-human vulnerability the viewers indentify with them.
• Launched in 2007 as INX Media, the company started operations with a Hindi general entertainment channel, 9X, and added a music channel, 9XM, and an English news channel, NewsX. In January 2009, the network sold the English news channel to Indi Media. The Hindi GEC was sold to Zee Entertainment Enterprises in June 2010.
• INX Media was renamed 9X Media in August 2010, with complete focus on its music business.
• Original Investors: Peter and Indrani Mukherjea launched 9X Media in 2007 and exited from the business in 2009
---
• New Silk Route: 80% stake in 9X Media
• Pradeep Guha: Minority stake
DescriptionIndia's largest Music Television Network.
More Information
Key People
• Pradeep Guha: Managing Director
Products / Servicesmusic channel
Phone Number+91-22-6601 9999
Company Office Address
9X Media Pvt. Ltd.,
Urmi Corporate Park, 1st Floor, Solaris – D,
Opp. L & T Gate No. 6,
Saki Vihar Road, Powai,
Mumbai – 400 072
Web Address: www.9xmedia.in