AbsolutData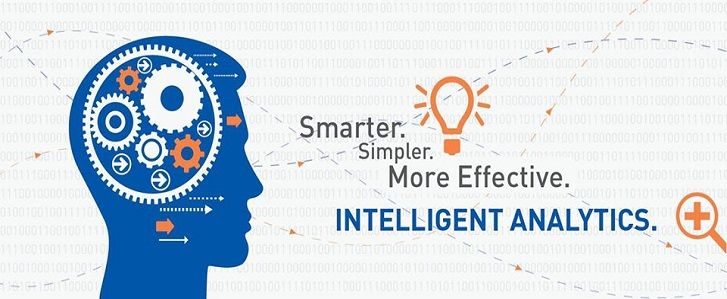 • AbsolutData is an award-winning, consulting-oriented, Analytics & Research firm with a number of Fortune 500 clients in a wide variety of industries across more than 40 countries.
• AbsolutData enables its clients to leverage the power of intelligent analytics to drive superior business results. They help their clients turn their data assets, including customer information, into actionable insights that drive their strategic and day-to-day business decisions.
• AbsolutData partners with its clients to fill the gap by providing trained and cost-effective resources for analytical needs such as data management and enrichment, segmentation, reporting, dash-boarding, predictive modeling and simulation.
• AbsolutData is adept at working with all kinds of data including BIG DATA.
• Its fanatical focus on delivering impactful analytics and superior client service has been recognized by a number of external organizations.
• AbsoluteData combines the efficiency of its India based team and efficacy of our experienced, savvy group of U.S.-based consultants. This gives the best of both the worlds: the low cost/high value of outsourcing combined with the wisdom of consultants who know your industry.
Series A funding: $ 20 Million from Fidelity Growth Partners in August 2012.
Employees201-500
DescriptionAbsolutData is an award-winning, consulting-oriented, Analytics & Research firm
Milestones
• It was named as one of the top 10 companies for outsourcing marketing analytics by IAOP (International Association of Outsourcing Professionals) in 2010.
More Information
Key People
• Anil Kaul, CEO and Founder
• Sudeshna Datta - Executive Vice President and Co-founder
• Suhale Kapoor - Executive Vice President and Co-founder
• Sundar Ramaswamy - Chief Operating Officer
Products / Servicesdata analytics, data management services
Phone Number+91.124.4953.400
Company Office Address
San Francisco Headquarters,
1320 Harbor Bay Parkway, Suite 175,
Alameda, CA 94502
India Address:
DLF Cyber City SEZ,
Building#14, 4th Floor, Tower A,
DLF Phase-III, Sector 24 & 25A,
Gurgaon-122002, Haryana
Web Address: www.absolutdata.com