Anchanto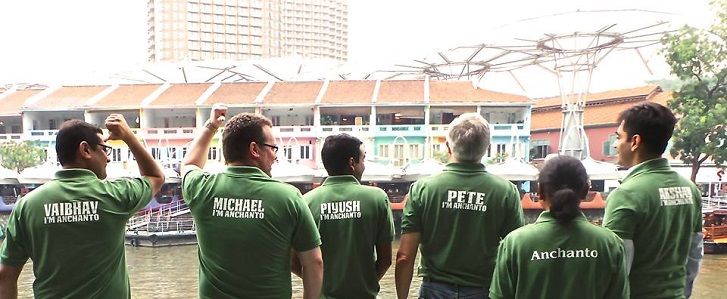 • Anchanto is a Singapore based modular eCommerce platform.
• Anchanto provides on demand eCommerce backend operation such as - inventory on boarding, warehousing, order processing, picking, packing, forward logistics (delivery) and reverse logistics (returns collection) to big and small businesses in South East Asia.
• The platform also includes scalable and secure eCommerce Store technology to build online business from scratch.
• Anchanto is creating one of the most advanced and scalable warehouse network across South East Asia. Customers get instant, pay as you use access to the needed inventory storage space across locations to meet their business demands without having to enter into the long term warehousing contracts with 3PL.
• Anchanto provides end-to-end fulfilment services. The instance customer orders on online/retailer's platform, the Fulfilment centres springs into action. As soon as the order comes in, pick-and-pack processes, the scheduler and allocation technology facilitate timely delivery of orders on customer's behalf. The products are then packed on a delivery Van and delivered to customers.
• Anchanto Web Store technology gives flexibility to build and operate online/retailer's online store as per your branding. The store is hosted separately on Amazon Cloud Infrastructure, and it comes with default safe and secure payment processing integration so that you can accept all leading payment cards.
Employees11-50
DescriptionFulfillment by Amazon for South East Asia
More Information
Key People
• Vaibhav Dabhade : Co-Founder and CEO
• Abhimanyu Kashikar: Co-founder and CTO
• Shafique Muhammad: Co-founder and Principal Solutions architect
Products / Serviceslogistics, warehouse, inventory management, packing and delivery
Phone Number+91 20 6529 4284, +65 6822 9476
Company Office Address
• Anchanto Services Pvt Ltd
3rd Floor, Vasudha House
Baner Road
PUNE, INDIA
• 4 Leng Kee Road
04-04A SiS Building
Singapore 159088
Web Address: www.anchanto.com