Aryaka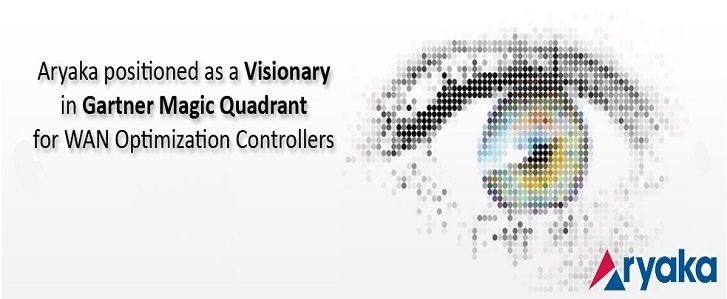 •Aryaka is the world's first cloud-based WAN optimization company solving application and network performance issues faced by the distributed enterprise.
• Aryaka simply and affordably resolves latency, bandwidth and packet loss issues. It offers significant cost, ease-of-use and performance advantages, helping global companies achieve dramatic productivity gains and increased visibility into their WAN applications, locations and performance, while providing 24/7 world-class support.
•Aryaka's mission is to enhance enterprise collaboration through simple and affordable cloud-based WAN optimization and application acceleration.
•Using Aryaka's proprietary technology, organizations can enable acceleration for enterprise productivity applications, disaster recovery or replication as well as cloud-based or SaaS applications. Aryaka dramatically improves access to remote locations placed away from hosted applications on-premise or in public clouds.
•Series A funding: $ 14 Million from Trinity Ventures, Mohr Davidow Ventures, and Nexus Venture Partners
•Series B funding: $ 15 Million from Nexus Partners with with participation from Trinity Ventures and Mohr Davidow Ventures in June 2011
•Series C funding: $ 25 Million $25 million from InterWest Partners, Presidio Ventures, and existing investors Nexus Venture Partners, Trinity Ventures and Mohr Davidow Ventures in July 2012
Employees51-200
Descriptioncloud-based WAN optimization solutions
More Information
Key People
Ajit Gupta, President and CEO
Ashwath Nagaraj, Vice President of Engineering
Sonal Puri, Vice President of Marketing and Sales
Vikas Garg, Vice President of Operations and Technology
Products / Servicescloud-based WAN optimization solutions
Phone Number91-80-42563300
Company Office Address
Aryaka Networks Inc.
691 S Milpitas Boulevard
Milpitas, CA 95035
Tel: 408-273-8420
•INDIA OFFICE
Aryaka Networks India Pvt. Ltd.
35/B, 1st Main, 3rd Phase
JP Nagar, Bangalore 560078
Website: www.aryaka.com
Company Achievements
Aryaka has been recognized as a Gartner "Cool Vendor" in Enterprise Communications and Network Services in 2011 for its disruptive SaaS model and is named in the GigaOm Structure 50 list for companies that will shape the future of cloud computing.
Aryaka was positioned in the Visionaries quadrant of Gartner's 2013 Magic Quadrant for WAN Optimization Controllers (WOCs).