Attano Media and Education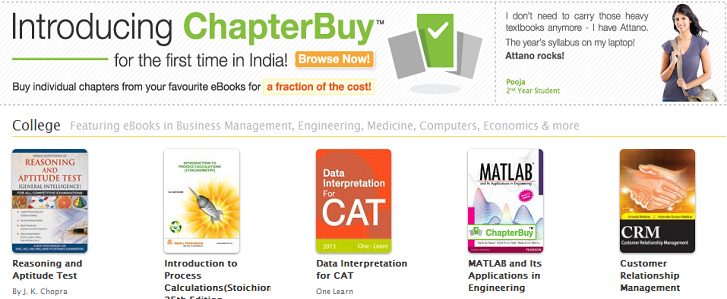 •Attano.com is India's first digital education marketplace. It offers interactive educational e-books and rich media learning courses from leading publishers.
•These courses are sourced and intelligently delivered via the Attano Cloud through multiple channels like tablets, mobile devices and smart boards.
•Attano introduced e-textbooks in India, converting the plain textbooks into interactive books with corresponding diagrams and pictures. It makes available e-texbooks from the primary level to Class 12.
•"The books are highly user-friendly; even a six-year-old can use it,"
•The company is focussing on individual buyers.
•Series A funding: Amount not known funded by Helion Venture Partners.
Exit:
•Attano Media sold its EDURIX business of designing, and implementing content for the K-12 education segment to HCL Infosystems.
Employees11-50
DescriptionDigital Education marketplace
More Information
Key People
Viswamitra Hariharan, Chairman
•Prior to Attano, Hari moved co-founded Hurix Systems which ran as COO since 2000.
•A former investment banker, Hari holds M.B.A from the Indian Institute of Management, Ahmedabad.
Soumya Banerjee, CEO
• Soumya was formerly the Managing Director of Sapient India.
• Soumya is recognized in multiple forums for creating award winning workplaces, Soumya takes a special interest in mentorship and growth and helping companies and people achieve their true potential.
•Soumya has a Masters in Computer Science from the University of Houston.
Products / Servicese-books for K 1-12
Phone Number022-66774888
Company Office Address
Attano Media & Education Pvt. Ltd.
B/506, Twin Arcade,
Military Road, Marol,
Andheri (East),
Mumbai - 400 059.
Website: www.attano.com