BankBazaar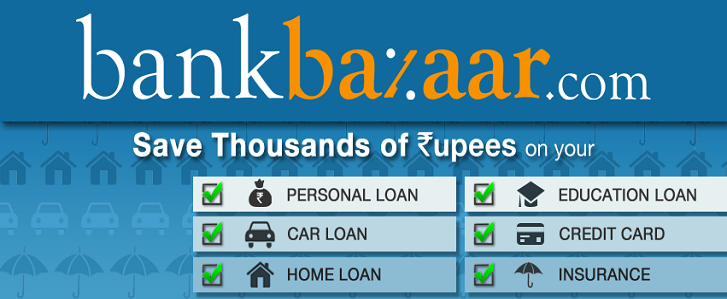 • BankBazaar.com is the world's first neutral online marketplace that gives you instant customized rate quotes on loans and insurance products.
• Customers can instantly search for, compare and apply for loans, credit cards and insurance products on this site. Since Bankbazaar partners with India's leading financial institutions and insurance firms, you have to look in only one place to get a great deal.
• On BankBazaar.com, customers can easily compare the total costs of the loan offers made , and get access to unbiased customers' ratings of financial institutions.
• Customers can take a well-informed decision when choosing which product to apply for and to do all this instantly! The services of BankBazaar.com's are completely free.
Employees51-200
DescriptionWorld's first neutral online marketplace for financial products
More Information
Key People
• Adhil Shetty, Founder & CEO
• Rati Rajkumar, Founder & Chief Product Officer
• Iype Isac, CTO
Products / Servicesloan disbursement, loan comparision, market place for loans and insurance products
Phone Number+91 44 43981800
Company Office Address
 BankBazaar.com (A & A Dukaan Financial Services Private Limited)
3rd Floor, Hameedia Center,
14/43 Haddows Road, Nungambakkam,
Chennai – 600006, India.
Web Address: www.bankbazaar.com