Cadbury India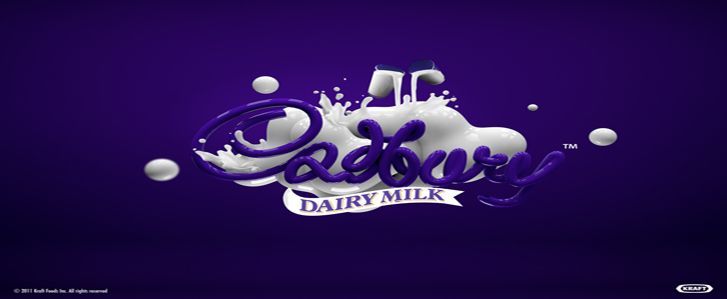 Cadbury India operates in five categories – Chocolate confectionery, Beverages, Biscuits, Gum and Candy. In the Chocolate Confectionery business, Cadbury has maintained its undisputed leadership over the years. Some of the key brands are Cadbury Dairy Milk, Bournvita, 5 Star, Perk, Bournville, Celebrations, Gems, Halls, Éclairs, Bubbaloo, Tang and Oreo. Our core purpose "make today delicious" captures the spirit of what we are trying to achieve as a business.
In India, Cadbury began its operations in 1948 by importing chocolates. After over 60 years of existence, it today has six company-owned manufacturing facilities at Thane, Induri (Pune) and Malanpur (Gwalior), Bangalore and Baddi (Himachal Pradesh) Hyderabad and 4 sales offices (New Delhi, Mumbai, Kolkata and Chennai). The corporate office is in Mumbai.
Employees71,657 (2008)
DescriptionCadbury India Ltd. is a part of Mondelēz International
Cadbury India has implemented an iTaste program which is is aimed at getting top talent from premier B-Schools (MBAs) across functions and provides a structure to enable young managers to take the plunge into the corporate world.
iTaste provides an opportunity to hone the leadership skills through experiential learning and exposure to actual business functions and operations.
iTaste Program Structure
Outbound - Entrée
The induction kick starts with a Fun-filled Outbound Program which gives candidates an opportunity to network with the students of different universities.
Business Induction – Hear from the crème da la crème
Candidates go through a robust cross functional induction which gives an opportunity to interact with Senior Management and share their views and opinions.
Business Challenge
As part of the Induction, the iTaste participants are divided in Cross functional Teams which go through a Business Competition which includes business case analysis, consumer immersion and final presentation to the Board of Management.
Delicious Prize
The Winning team of the Business challenge gets an opportunity to visit Cadbury's regional office in Singapore
Add your flavour to the mix
The rigorous training period of 9 months with a mix of shadow & delivery stints gives candidates a unique first-hand experience of company's exciting brands, consumers, customers, & processes & launches them as its next gen leader.
Recruitment Process
Visit to Premier Campuses for selecting iTaste participants (management trainees )
The company look for all rounders with consistent records. This process involves CV Shortlisting, Group process and Panel Interview.
 
More Information
Products / Services5 Star, Bournville, Perk, Bubbaloo, Dairy Milk Chocolate, Eclairs, Oreo, Gems, Tang, Halls, Bournvita, Cadbury Celebrations
Phone Number+91 22 2351 4558
Company Office Address
No. 19, Cadbury House, Near Mahalaxmi Temple, Bhulabhai Desai Road, Peddar Road, Mumbai - 400026
Company Achievements
Cadbury India won the EMVIES 'Media Client of the Year' in September 2012
Ranked 4th amongst India's 50 Most Admired companies by Fortune India
Dupont Award on Innovative packaging