Crayon Data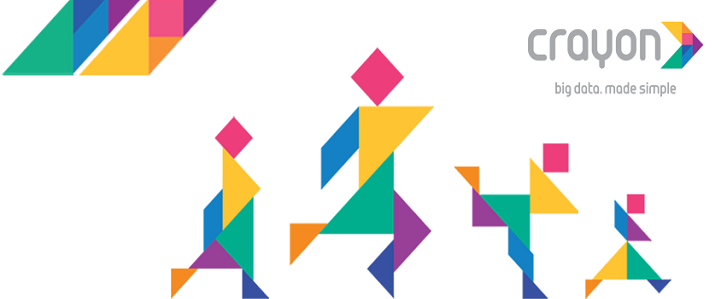 Crayon Data helps in simplifying big data. It helps companies to navigate through tera byte of information to make sense and intelligent choices.
Founded in Singapore in 2012 and with a development centre in Chennai, Crayon aims to become a go-to space for everything Big Data – not just creating products and applications but nurturing and developing ideas and thought leadership. We are in the process of building a business and technology platform that democratizes the use of big data for the average business and consumer.
Simpler Choices helps in unifying all available data to understand the customer. It develops intelligent real time algorithms to predict likely menu of choices and deliver through simple, visual, intuitive experiences. Simpler Choices will enable the consumer to make intelligent choices based on their context
In the age of information complexity, One Drop TM boosts B2B sales & marketing intelligence and demand generation , by providing deep integrated insights on companies and markets.
Employees51-200
DescriptionSimplify the world of big data
More Information
Key People
Suresh Shankar: Founder
Srikant Sastri: Co-founder
Raghuram Muthukrishnan: COO
Products / ServicesSimpler choices, One drop analytics
Company Office Address
CRAYON INDIA
3rd Floor, # 33-B, Software Block
ELNET SOFTWARE CITY
Old Mahabalipuram Road,
Taramani, Chennai – 600 113.
Web Address: http://crayondata.com/