Dalmia Cements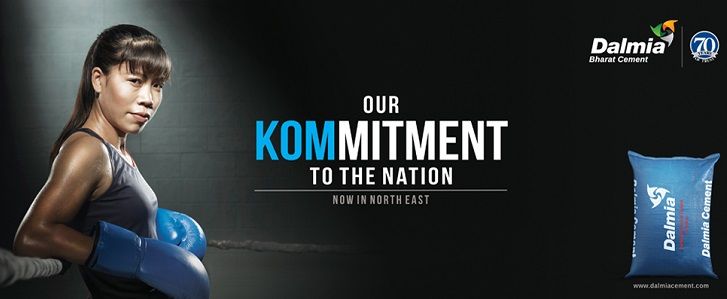 • Founded in 1935 by Jaidayal Dalmia; the cement division of DCBL was established in 1939 and enjoys a heritage of 70 years of expertise and experience.
• Dalmia group is headquartered in New Delhi with cement, sugar, travel agency, magnesite, refractory and electronic operations spread across the country.
• Dalmia Cements has cement plants in southern states of Tamil Nadu (Dalmiapuram & Ariyalur) and Andhra Pradesh (Kadapa), with a capacity of 9 million tonnes per annum.
• A leader in cement manufacturing since 1939, DCBL is a multi spectrum Cement player with double digit market share and a pioneer in super specialty cements used for Oil wells, Railway sleepers and Air strips.
• Dalmia Cements holds a stake of 45.4 % in OCL India Ltd., a major cement Player in the Eastern Region, and now control a cement capacity of 14.3 million tonnes & has a strong presence in Southern & Eastern Regions of the Country.
• Dalmia Cements has set up over 53 windmills in Muppandal (Tamil Nadu) to generate inexpensive and eco-friendly captive power for its plant. This power is wheeled through the State utility transporter for consumption at the plant.
• With the plant located close to its source of raw materials, its freight and transport costs are low, giving it an edge over competition.
• Over 65 per cent of the cement consumption in India is catered to by the retail segment where branding and distribution are the critical drivers for leadership. Dalmia Cements has a strong brand and is able to capture markets in its focus area of Tamil Nadu and Kerala. It enjoys a significant market share and deep relationship running in generations.
• Its USP is innovation, which has given them a leadership position in niche but fast-growing market segments.
• Series A funding: $ 25 Million invested by Actis for 11% stake.
Employees1001-5000
DescriptionOne of India's largest producers of high quality cement
More Information
Key People
• J H Dalmia
• YH Dalmia
• Puneet Dalmia
Products / ServicesDalmia 53 Grade, Superoof Dalmia 43 Grade, Dalmia PPC, Vajram Dalmia, SRPC
Phone Number04329-235144
Company Office Address
Dalmia Cement (Bharat) Limited
Hansalaya Buliding, 11th & 12th Floor,
15 Barakhamba Road
New Delhi, 110001 India
Web Address: www.dalmiacement.com