DaVita NephroLife Pvt. Ltd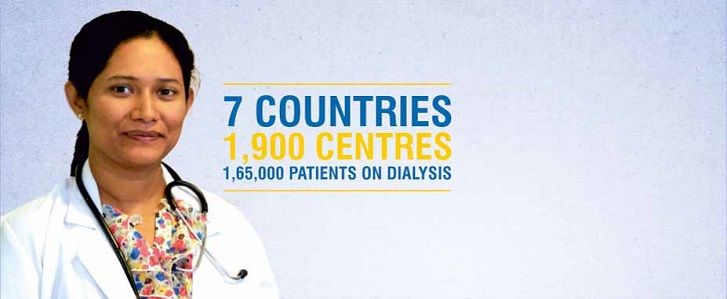 •DaVita NephroLife is a state-of-the-art medical centre that offers India's first-of-its-kind renal disease management centre.
•Located in the heart of Bangalore's central business district, NephroLife brings together expertise in Nephrology, Dialysis, Urology, Vascular Surgery, General Medicine, Psychology , Diet & Lifestyle Management and Diagnostics.
•The Dialysis chair is precisely adjustable and has a chair-mounted flat screen for IPTV and computer. It also has exercise cycle which can be used during dialysis.
•It runs 10 renal care clinics with 20-25 beds each across Bangalore, Hyderabad, Chennai, Puducherry, Hosur and Tumkur. The company intends to have 50 centres across India by 2015.
•Series A funding: $ 25 million from NEA and DaVita Inc in January 2012.
Employees201-500
DescriptionChain of renal care clinics
More Information
Key People
•Shriram Vijayakumar, MD and Founder
•Mr. Dev Kumar Roy, Chairman
Products / ServicesRenal care, dialysis
Phone Number +91 80 4912 9900
Company Office Address
DaVita NephroLife Care
#1, first floor, Berlie street,
Langford town, Shantinagar,
Bangalore- 560027
Web Address: http://www.nephrolife.in/