Deeya Energy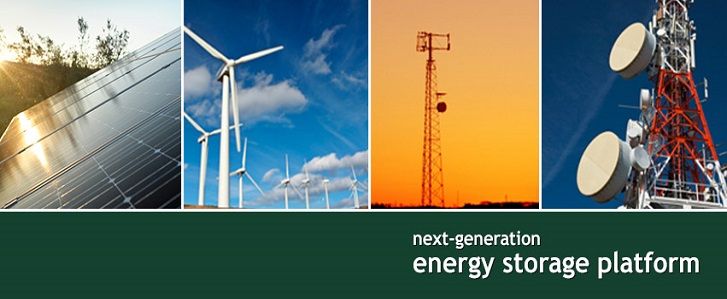 •Founded in 2004, Deeya Energy is a cleantech company dedicated to developing and manufacturing electrical energy storage systems for stationary applications.
•Deeya Energy's innovation, the Flow-Cell, is based on a novel battery technology originally developed by NASA in the early 70′s as a potential energy storage method for long term space flights.
•Deeya Energy has engineered an innovative and powerful energy storage platform (ESP) which is the best solution today for energy storage in emerging market wireless telecom applications of 0.5-5 kW.
•Deeya Energy's patented ESP product offers superfast charging, large storage capacity, and unlimited cycle life for 5 years or greater operation, even in rugged outdoor environments with temperatures up to 50C. Deeya's economical ESP products are clean, green and recyclable.
•Over 40 years cumulative performance history at many customer wireless telecom sites has shown that Deeya's ESP products reduce generator fuel consumption and the cost of on-site power generation by 50% or more, while providing a payback of less than two years.
•Deeya Energy's energy storage solutions will also provide compelling benefits to renewable energy sources such as wind and solar, defense applications and grid power.
•Series A funding: $ 7.5 Million
•Series B funding: $ 15 Million by NEA January in 2008
•Series C funding: $ 30 Million by Technology Partners joined existing investors BlueRun Ventures, Draper Fisher Jurvetson, Element Partners and New Enterprise Associates in May 2009
Employees51-200
DescriptionCleantech company developing and manufacturing flow cell batteries for stationary applications.
Milestones
•The company was awarded as top 50 start-up company in 2009 by TiE.
•The company was awarded as one of the Top 100 Going Green company.
• Deeya Energy selected as 2010 Global Cleantech 100, Asia-PAC Top 10 company.
More Information
Key People
•Dr. J. Kelly Truman, President & CEO
•A Sethuraman, Managing Director
•Uday Bellary, Chief Financial Officer
Products / ServicesEnergy Storage Platform, batteries for wireless telecom sector
Phone Number0124-4278010
Company Office Address
•Deeya Energy Inc.
48611 Warm Springs Blvd
Fremont, CA 94539
•Deeya Energy India Pvt. Ltd.
Plot No 732, Pace City-II
Sector-37, Gurgaon-122001
Web Address: http://www.deeyaenergy.com/