Embrace Innovation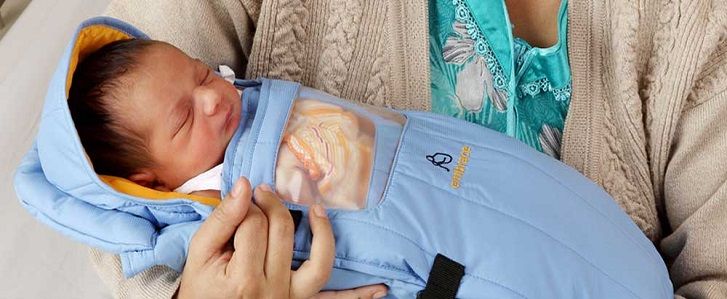 Embrace is a healthcare technology company that provides a line of innovative, affordable and high quality medical devices for emerging markets.
The project started as a class room project at Harvard University, Embrace innovation has developed a cost effective alternative infant warmer which can be used in countries where the electricity supply is erratic and cost is a major consideration. Temperature regulation is the key problem for the premature and low weight babies.
The design of the product resembles a miniature sleeping bag that incorporates a phase change material which maintains a constant temperature for upto 6 hours. This product maintains constant temperature for up to 6 hours and the product is priced at a fraction of the price of existing solutions.
In 2012, Embrace rolled out a new hybrid organizational structure to effectively advance our objectives: rapidly scale the global distribution of life-saving infant warmers, develop new low-cost healthcare technologies for the world's poor, and provide health education to accompany our healthcare technologies
The company has 2 arms. The not for profit division holds the patent for the inovative product. The For profit division sells the product to people who can afford it. A part of this payment goes to not-for- profit arm from which, they provide free infant warmers to the needy people.
Employees11-50
Descriptionlow cost infant warmer
Milestones
Was awarded the Social Impact design, Idea 2012 Gallery.
Was awarded People"s choice award 2011, Body category by Design to improve life.
More Information
Key People
Jane Chen: Co-Founder and CEO
Rahul Paniker: Co-founder, President of Products
Dr. Sudhit Borgonha; Medical Director
Products / Servicesinfant warmer, embrace best
Phone Number+91 80 41125468
Company Office Address
Embrace Innovations
#18/19, 2nd Floor, Platinum Square,
Leonard Lane, Richmond Town,
Bangalore 560025
Web Address: www.embraceinnovations.com