Ganesh Housing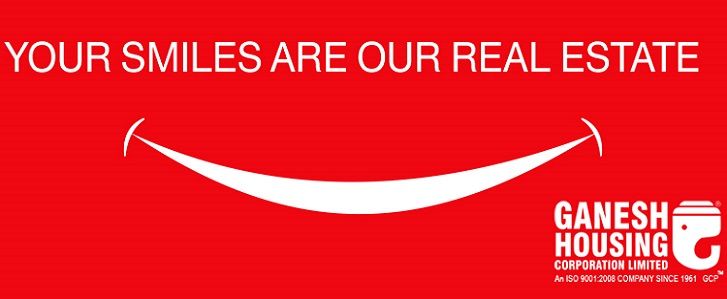 • Ganesh Housing Limited (GHCL) is one of the leading real estate developer of Gujarat, is pioneer in organized housing & construction.
• Ganesh Housing Corporation Limited (earlier known as Ganesh Housing Finance Corporation Limited) is a flagship company of Ganesh Group.
• GHCL is engaged in construction and real estate business in and around the city of Ahmedabad.
• GHCL's experties is in the residential sector, with a focus on the higher and mid income segment of the market.
• GHCL has developed and sold over 22 million sq.ft. of real estate space, with another 2.5 million sq.ft. currently under development in Ahmedabad and. GHCL has one of the largest developable land bank in the city, with more than 50 million sq.ft. of space, containing a possible development area of 100 million sq.ft.
• GHCL is also planning to launch one of biggest township in Ahmedabad.
• GHCL was incorporated as a Public Limited Company on 13th June, 1991. The equity shares of the Company are listed on prominent stock exchanges like Bombay Stock Exchange Limited (BSE) and National Stock Exchange of India Limited (NSE).
• Series A: Bessemer Venture invested in Ganesh housing corporation in April 2008.
Employees51-200
DescriptionGanesh Housing is one of the largest Real Estate developer in Gujarat
More Information
Key People
• MR. DIPAKKUMAR G. PATEL: CHAIRMAN
• MR. SHEKHAR G. PATEL : MANAGING DIRECTOR
• MS. LALITABEN G.PATEL: DIRECTOR
• MR. ASHISH H. MODI : DIRECTOR
• TARANG M. DESAI: DIRECTOR
• BHARAT J. PATEL: DIRECTOR
Products / Servicesreal estate, constuction, commercial building, residential property, township
Phone Number+91-79-6160 8888
Company Office Address
GANESH CORPORATE HOUSE,
100 FT. Hebatpur- Thaltej Road,
Nr. Sola Bridge, OFF: S.G. Highway,
Ahmedabad 380 054,
Gujarat, India.
Web Address: www.ganeshhousing.com