Glocal Healthcare Systems Private Limited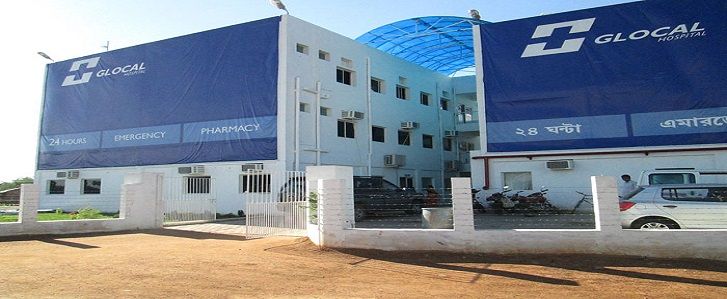 •Started by Sabahat Azim, a former IAS officer and a doctor in West Bengal has undertaken an initiative to make healthcare accessible and affordable, looking to help more than 70 per cent of India's population living in the villages.
•Glocal offers comprehensive services in Healthcare. It's core competence is in creating Electronic Backbones for Healthcare Facilities including Electronic Health Records, Diagnostic Decision Support Systems, Electronic Disease Management Protocol Systems, Health Management Information Systems. It specializes in the rural environment where implementation by most organizations would be difficult. It also provides end to end consultancy services in Healthcare.
•Glocal is in the process of setting up State of Art Comprehensive Primary & Secondary Hospitals in Rural India. Each Hospital is a 30 bed hospital offering Out-Patient, In-Patient, OT, Emergency and Obstetric Services besides ancillary services like Pathology, Radiology, Pharmacy & Blood Bank.
•Each Hospital is run on an advanced ICT Backbone that offers support for EHR/EMR, Diagnostic Tools, Disease Management Protocols, ERP & Other Services.
•Started with a single 50-bed hospital in Sonamukhi, 126 kilometers from Kolkatta, plans to set up Glocal in every district of West Bengal. Glocal Healthcare plans to set up 2,000 such hospitals in 10-year plan.
•Glocal aspires to keep the cost of services low and ensure that the quality of healthcare is at par, if not better, than hospitals in Kolkata. It is a fine balance and one that is crucial to Glocal's success.
•Series A funding: $3.36 Mn from Elevar Equity and Sequoia Capital
•Small Industries Bank of India (Sidbi) will partner with Bengal-based Glocal Healthcare Systems to set up corporate hospitals in rural areas through the public private partnership (PPP) route.
Employees201-500
DescriptionHealthcare- accessible and affordable
More Information
Key People
•Dr. Sabahat S Azim – Chief Executive Officer
•Major Ashutosh Kumar Shrivastava – Chief Operating Officer
•Paresh Singhal - Chief Planning Officer
Products / ServicesLow cost healthcare
Phone Number033 6608 1000
Company Office Address
Glocal Healthcare Systems Private Limited
B-207 Ecospace
Business Park : Action Area II
New Town Rajarhat.
Kolkata : 700157
Web Address: http://ghspl.com/