HackerRank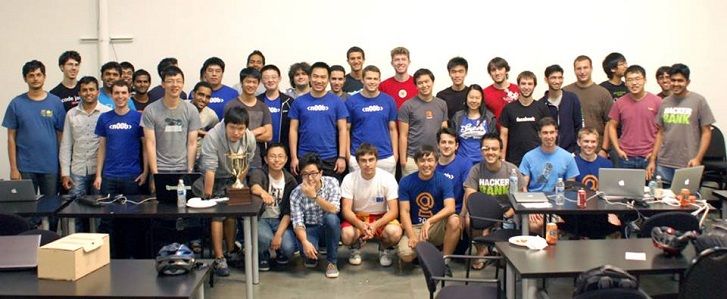 • HackerRank, previously known as InterviewStreet is a Y-combinator funded company.
• HackerRank has built a service which helps tech companies test the applicants programming skills using puzzles and an applicant can in turn solve a puzzle and apply for any of the member companies.
• HackRank will provide the member companies with a line by line submission replay which will help the company in understanding how a candidate thinks about solving a question.
• HackerRank has helped thousands of companies including facebook, Yahoo, VMware , Microsoft, Skype etc.
• HackRank encourages hackers to solve puzzles and hone their skills.
• Hackers or engineers looking for jobs can sign in and take up coding challenges. The web-based code checker supports C, C++, C#, Java, PHP, Python, Ruby, Haskell, MySQL, and Bash, and generates results immediately.
Employees11-50
DescriptionBuilding the largest community of engaged hackers/problem solvers
More Information
Key People
• Harishankaran.K: Co-Founder
• Vivek Ravisankar: Co-founder
Products / Servicesprogramming skills, recruitment test, skill test for jobs
Phone Number1-415-900-4023, +91 80 3075 2408
Company Office Address
India
# 80, Ahad Pinnacle
2nd Floor, 5th Main, 2nd Cross
5th Block, Koramangala Industrial layout
Bangalore 560095
United States
127 Lytton Ave
Palo Alto
California 94301
Web Address: www.hackerrank.com