ItzCash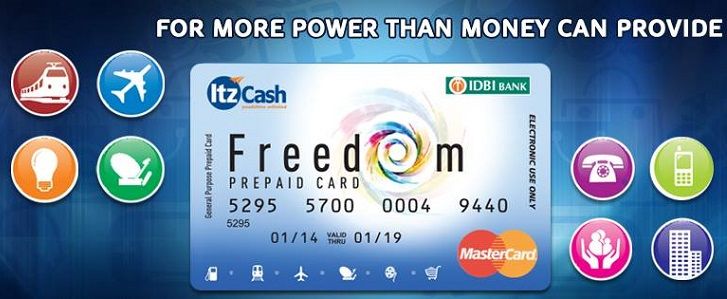 • ItzCash Card Ltd started as India's first and largest non-bank entity to offer prepaid cash cards has metamorphed into a leading holistic payments solutions company.
• Itz Cash Card Ltd. is the first company which has been issued the Certificate of Authorization, by the Reserve Bank of India (RBI) under the Payment and Settlement.
• The company's product range commands wide acceptance – from services to stores to solutions, both in the offline and online marketplace, allowing the customers the freedom to select an instrument of their choice, be it from the financial, digital or social perspective.
• ITZ pre-paid cards can be used to purchase tickets, book a hotel room, pay for insurance, settle bills etc
• Itzcash has:
- Strong franchisee network comprising of 180,000+ ItzCash Point & 50,000+ ItzCash
- Outlets Across globe ;3,000+ Tier I & II cities
- Supports the inclusion of 200,000+ entrepreneurs as a part of its franchisee network
- 270,000+ Retailers creating a strong network
- 10 million+ Semi-closed loop prepaid cards issued till date
- 150,000+ transactions processed every day through ItzCash Payment Gateway
• ItzCash is a part of Essel Group, a $2.4 bn business conglomerate, having presence across diverse sectors including media & entertainment, tourism, packaging, publishing and broadcasting and financial services.
Employees201-500
DescriptionIndia's premier, multi-services prepaid payment card solutions for consumers and corporates
Milestones
• ItzCash Card Ltd. bagged an award at the 2011 Red Herring Top 100 Awards 2011.
• ItzCash Card Ltd. bags an award for being the 'Leading Prepaid Organization 2012′ at the 2012 Prepaid Awards.
• ItzCash Card Ltd. bags an award for ItzCash Amway Programme in the Best Prepaid Non-Gift category at the 2012 Prepaid Awards.
• ItzCash Wins the Most Innovative Product for Emerging Countries Award under the category "NFC and Mobile Card Readers" at the Knowledge faber Awards for Excellence in Payment Method and Technologies 2013.
More Information
Key People
• Naveen Surya: Managing Director
• Deval Sheth: Vice President and Head-Consumer Business
• CA Devesh Anilkumar Pandya: CFO
• Jeetendra Singh: Vice President and Head-Human Resources
• Mudith Bhatnagar:Vice President and Head- Marketing
• Anurag Jain: Head-Distribution
Products / ServicesITZ cash prepaid card, Dish TV card, ITZ Cash e-wallet,ITZ Corporate gift card, campus card
Phone Number022 6112 5656
Company Office Address
Registered & Corporate Office
Top 14th Floor,
Times Tower, Kamala City,
Senapati Bapat Marg, Lower Parel,
Mumbai – 400 013
Web Address: itzcash.com