Jigsaw Academy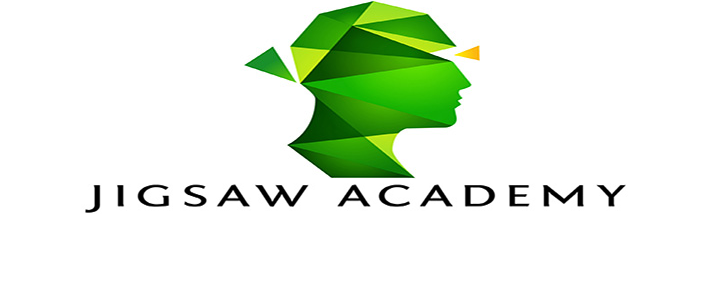 Jigsaw Academy is a first of its kind learning academy that provides industry-relevant training and education in the field of analytics to develop business-ready professionals

Company's USP:
• Carefully-designed courses that are a unique blend of statistics, statistical tools and industry knowledge through real life examples—designed to meet the specific needs of both students and employers
• Faculty includes senior industry professionals with specific domains of expertise
• Provides critical soft skills and project management trainings that are sought after by employers and are not usually included with technical training
• Is an initiative by IIM Bangalore alumni who have extensive experience in the field of analytics, marketing, off-shoring and education
Key competitors: GITS Academy, SAS training institute

Employees14
DescriptionJigsaw Academy offers online training in business analytics. Our courses have been created by industry experts who have applied analytics to solve business problems in various domains. You will learn industry best practices, useful tips and tricks from analytics professionals from fields like retail, financial services, FMCG, telecom and healthcare.
More Information
Key People
Management Team
Jigsaw academy is the brainchild of Gaurav Vohra and Sarita Digumarti who together have over 20 years of experience in the analytics industry.

Gaurav Vohra- Founder

Gaurav has over 10 years of experience in the field of analytics and has worked  across multiple verticals including financial services, retail, FMCG, telecom,  pharmaceuticals and leisure industries. He started his career working for Capital  One in the USA and continued in India with companies such as GE, SMS, and  Genpact. With an economics undergraduate degree from DU and an MBA from IIM Bangalore Gaurav has been in the analytics industry from its initial days. He has  led a wide range of projects in his career ranging from the setup for retail  consulting practice for IRI, risk strategy planning, migration planning for off-shoring.
Sarita Digumarti- Co founder

Sarita has over 10 years of extensive analytics and consulting experience across  diverse domains including retail, health-care and financial services. She has  worked in both India and the US, helping clients tackle complex business problems  applying analytical techniques. She has a Master's degree in Quantitative  Economics, from Tufts University, Boston, and a PG Diploma in Management from  T.A. Pai Management Institute, Manipal.
Priya Gupte 

In a nutshell, Priya loves ads- on TV, in newspapers, flyers, billboards, building  paintings ...she surfs the radio and TV channels looking for different ads and then  uses these tag lines in regular conversation. She enjoys the entire gamut of  activities associated with marketing from packaging to branding to advertising to  media plans. And in today's days of social and online marketing is finding that  customers are smarter and savvier than ever and love the one on one experience  they can get from smaller companies.

Priya Gupte is a marketing professional with experience across multiple verticals. Priya is an IIM Bangalore alumnus with a specialization in Marketing and a BA in psychology. She has also completed a second Masters in Integrated Marketing Communication from Emerson College in Boston. She has worked in the FMCG industry, the education sector and is currently working in the Oil and Gas industry.
 
Products / ServicesCourses in Analytics - Foundation course in Analytics, Analytics with R, Retail analytics, Financial services analytics
Phone Number+91-9880544099
Company Office Address
101, Regent Point, First Floor, Property bearing No.6, Shirdi Sai Baba Mandir Road, Cambridge Layout, Bangalore 560 008
Company Achievements
Jigsaw Academy is a first of its kind initiative by IIM alumni to provide quality training in analytics on an online platform. They have trained hundreds of professionals in this field and its students are working in companies like HDFC, Genpact, Pharmarc, HCL, Cognizant, WNS among others.