Komli Media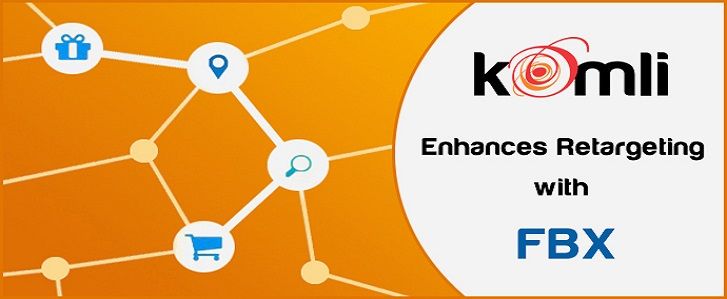 • Komli Media is Asia Pacific's leading media technology company with solutions across display, mobile, video, social, search and data for advertisers, agencies, and publishers. Komli has developed the next-generation of digital advertising technologies, such as a Real-Time Bidding (RTB) performance advertising platform (ATOM) that integrates audience data to improve ROI.
• Headquartered in Mumbai, Komli Media has over 400 employees across 18 offices in India, Australia, New Zealand, Southeast Asia, Middle East, Hong Kong, North America and United Kingdom.
• Komli has developed ATOM is a Real Time Bidding (RTB) enabled performance ad platform. With the power of real time bidding, ATOM allows media buyers to evaluate, bid on and purchase online ad inventory on an impression by impression basis. Thus, Atom enables marketers to run highly targeted and efficient online ad campaigns, with utmost ease.
• ATOM provides Komli Media performance network access to
- Over 10 billion ad impressions per month
- Over 90 percent reach into India's online audience
- Coverage across hundreds of thousands of publishers including more than half the top 200 publishers in India.
• VIZISENSE
ViziSense is a leading online audience measurement & ad spends benchmarking platform. ViziSense enables marketers, publishers and agencies with competitive intelligence across websites, providing access to online audience trends and behavioural characteristics. With a panel of 135,000 + and tags across 400 publishers, ViziSense offers products for:
- Site Analytics
- Media Planning
- Ad Monitoring and Spend Benchmarking
- Online Custom Research.
Employees201-500
DescriptionKomli Media is Asia Pacific's leading media technology company
More Information
Key People
Prashant Mehta, CEO
• Prior to Komli, Prashant worked at Yahoo! Inc., as Vice President and Head of Monetization for Yahoo!'s Emerging Markets Group Prior to Yahoo!, Prashant held various roles at Lehman Brothers, JP Morgan Chase (formerly, Chemical Bank) and NatWest.
• Prashant has a MBA from Wharton Business School and BS, Rutgers University
Amar Goel, Founder & Chairman
• Amar is also the Founder and Chairman of PubMatic, the leading digital advertising platform
• Amar Goel has a Masters degree in Computer Science and Bachelors in Economics, Harvard University
Akshay Garg, Co-Founder and VP International
• Akshay is currently responsible for leading our team in South East Asia and also overseeing expansion across other strategic business development activities.
• Akshay has a diverse range of business experiences, including starting a restaurant in China, and working as a research analyst at the United Nations in Switzerland and a consultant with Deloitte Consulting in the US.
• He founded the Chinese Language Institute (CLI), India's first language school exclusively dedicated to the study and teaching of Mandarin Chinese.
Products / ServicesDigital Media
Phone Number022-67722700
Company Office Address
Crystal Plaza, 158, CST Road, Kalina,
Santacruz East, Mumbai – 400 098
Web Address : www.komli.com
Company Achievements
Komli has grown inorganically by steadily acquiring companies like PostClick in Australia and Indoor Media in 2010, Aktiv Digital in SEA and Zestadz in India in 2011 and Admax in 2012.