Magicrete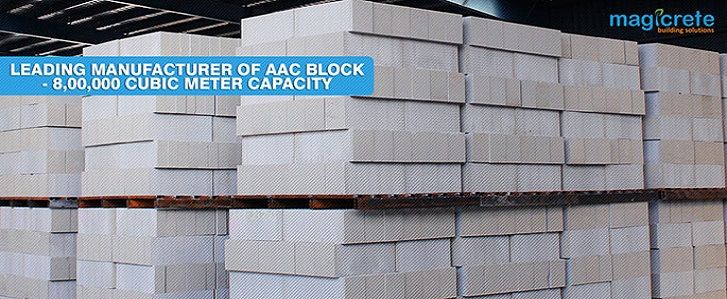 • Magicrete Building Solutions is one of India's leading manufacturer of AAC Blocks, a path-breaking technology in the construction Industry.
• Magicrete was founded in 2008 by Alumni of some of the most prominent technical institutes in India including IIT Delhi, IIT Kharagpur and IIM Lucknow.
• With 800,000 CBM per annum production capacity and nationwide presence in AAC Blocks market Magicrete now also manufacture and market products such as MagicBond - an adhesive mortar for quick-laying of AAC blocks, Tiles & Stones and MagicPlast - Gypsum based, Cement based and sprayable plastering solution.
• Motilal PE invested Rs 35 crore in Magicrete in 2013. 
Employees201-500
DescriptionIndia's leading manufacturer of Aerated Autoclaved Concrete Blocks, and revolutionary dry-mix construction products.
Milestones
• Company featured in 'CNBC Awaaz Entrepreneur' on CNBC-TV18.
• Among the top 50 companies in "Indiamart - Economic Times Leaders of Tomorrow" awards.
More Information
Key People
• Sourabh Bansal: Managing Director and Co-founder
Products / ServicesAutoclaved Aerated Concrete Blocks, Green Building Materials, Autoclaved Aerated Concrete Panels, Thin Bed Mortar, Turnkey Precast Solutions
Phone Number02614003061
Company Office Address
Magicrete Building Solutions
101-102 Ritz Square,
Near Narmad Library,
Ghod Dod Road, Surat 395002
Web Address: www.magicrete.in