McLeod Russel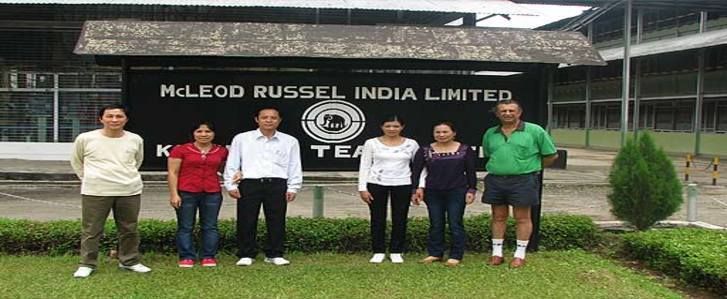 • McLeod Russel began planting tea in India and today is the largest tea producing Company in the world.
• McLeod Russel produces over 100 million kilograms of black tea every year , which is marketed worldwide under the registered trademark.
• McLeod manages forty-eight tea estates in the Assam Valley and five in the Dooars region of West Bengal, three factories in Vietnam, six estates in Uganda and the management control of the world renowned Gisovu estate in Rwanda.
Financials for the year ending 31st March 2014
Revenues: Rs. 1,538 crores
EBIDTA: Rs. 312 Crores
Net Profit: Rs. 208 Crore
Employees90000
DescriptionMcLeod Russel India Ltd is the world's largest tea growing company
More Information
Key People
• Mr. Brij Mohan Khaitan - Chairman
• Mr. Deepak Khaitan - Vice Chairman
• Mr. Aditya Khaitan - Managing Director
Products / Servicesbulk tea
Phone Number(33) 2243-5391, 2248-9434
Company Office Address
Four Mangoe Lane
Surendra Mohan Ghosh Sarani
Kolkata – 700001
Web address: www.mcleodrussel.com/