Meta Helix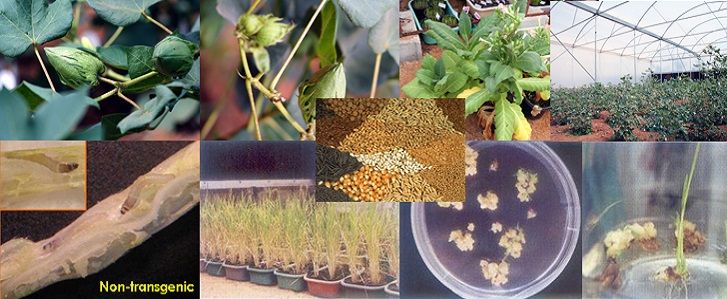 • Metahelix is an agricultural biotechnology company focusing on developing traits and technologies for crop protection & improved productivity.
• Metahelix leverages its expertise in crop genetics and plant biotechnology to develop high performance hybrid seeds in rice, maize, cotton and millets for Indian markets with transgenic traits for insect, viral and fungal protection traits.
• Metahelix's Hybrid Seeds and traits are commercialized by its wholly owned subsidiary seeds business Dhaanya Seeds.
• Metahelix has three distinct functional groups that work in tandem to meet the overall organizational goals- Crop Breeding, Trait Development and Regulatory Sciences.
• Metahelix raised seed funding of Rs 6.5 crore from the Nadathur S. Raghavan Foundation in 2001.
• Metahelix raised funding from Kotak PE in 2006.
• Rallis India, a subsidiary of Tata Chemicals, has acquired a majority stake of 53.5 percent for Rs. 99.5 Cr. in Metahelix in 2011.
Employees51-200
DescriptionMetahelix is an agricultural biotechnology company.
More Information
Key People
• Dr. K. K. Narayanan - Managing Director and Co Founder
• Dr. Gautham Nadig - Co Founder
Products / ServicesBt Cotton, Bt Rice, Hybrid Seeds, Dhaanya Seeds
Phone Number+91 - 8110 - 420500
Company Office Address
Metahelix Life Sciences Limited
Plot No. 3, KIADB 4th Phase, Bommasandra,
Bommasandra, Bangalore 560099,
Karnataka, INDIA
Web Address: www.meta-helix.com