Natco Pharma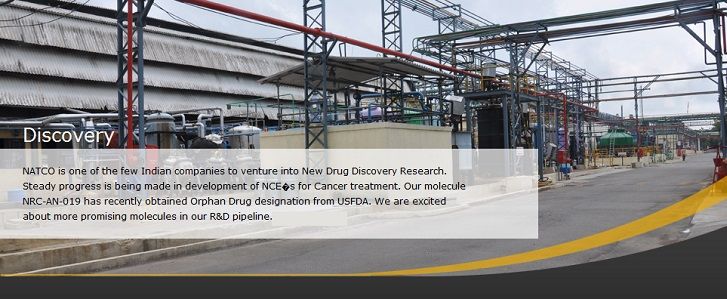 • Natco Pharma was incorporated in Hyderabad in the year 1981 with an initial investment of INR 3.3 million.
• With a modest beginning of operations as a single unit with 20 employees, NATCO today has five manufacturing facilities spread across India with dedicated modern research laboratories, capabilities in New Drug Development, etc.
• In the Indian market, Natco has leadership position in Oncology segment. The company is known for launching competitively priced oncology drugs that a larger segment of Indian population could afford.
• It is the first company in India to receive Compulsory Licensing for an oncology drug.
• Kotak Private Equity invested Rs 23.7 crore in Natco in 2011.
Employees2001-5000
DescriptionOne of fastest growing pharmaceutical companies in India.
More Information
Key People
• V.C. Nannapaneni: Chairman and Managing Director 
Products / ServicesDesifer, Veenat, Bendit, Bortenat, Lenalid, Alphalan, Lymfuda, Clokeran, Bandrone
Phone Number+91-40-2354 7532
Company Office Address
NATCO HOUSE
Road No.2, Banjara Hills
Hyderabad-500 034
Web Address: www.natcopharma.co.in