Portea Medical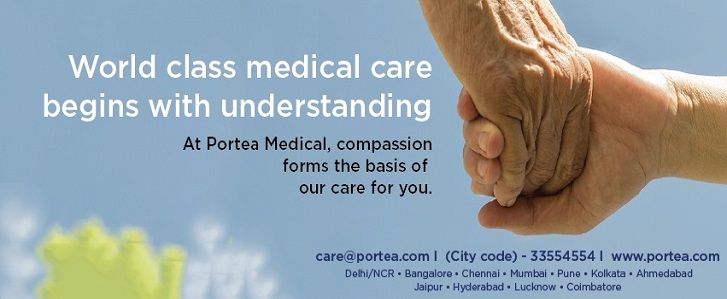 • Portea Medical provides world class medical care into patient's homes. It aim is to make primary healthcare not only more accessible, but also more affordable and accountable.
• Portea offers in-home services such as nursing, physiotherapy, and doctor visits in 11 cities. It also offers professionally trained attendants to take care of sick or geriatric patients
• Portea offers trained professionals with minimum experience of 3-4 years for in-house visits and treatment.
• Portea provides geriatric care, postoperative care, palliative care and physiotherapy.
• Portea will use technology to maintain patients record which is updated with every house visit through hand held devices, which is supervised by the medical team.
• Portea's services complement those provided by doctors and hospitals. For instance, after a patient is discharged from a hospital, he or she can continue to receive hospital quality care from Portea's doctors and nurses, in the comfort and security of his or her home.
•  Series A funding: Portea raised $8m from VenturEast, Accel Partners in 2013.
Employees51-200
DescriptionProvider of home healthcare services in India.
More Information
Key People
• Meena Ganesh: Founder & CEO
• Ganesh Krishnan: Co-founder & Chairman
• Manjusha Anumolu: Co-founder & Medical Advisor 
Products / ServicesServices offered are Nursing Physiotherapy In-Home Primary Care Senior Care Packages for NRI Home hospitalization.
Phone Number080 3355 4554
Company Office Address
69/B, 1st stage,
1st cross, domlur
Bangalore, India 560071
Web Address: www.portea.com