Usha Martin Limited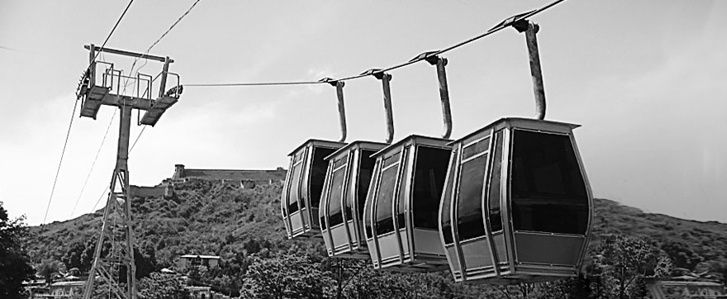 Usha Martin Limited is one of the largest manufacturers of wire-ropes in the world and the leading specialty steel manufacturer in India. The Company has a global base of wire-rope manufacturing with facilities located in India, UK, Dubai, and Bangkok.
Usha Martin has collaborated with globally reputed companies like Gustav Wolf of Germany, Joh Pengg of Austria and TESAC wire-rope of Japan for specific products.
Their plant uses high-quality iron ore and coal from captive mines enabling it to achieve high consistency in raw material quality, and hence, a consistent quality of steel products.
Usha Martin today, with one million tonne capacity, is the largest specialty steel plant in India in long product segment.
DescriptionUsha Martin Limited is one of the world's largest integrated global steel wire-rope manufacturing companies.
Check the following link for current openings available with Usha Martin:
http://www.ushamartin.com/careers/
If your profile does not match the jobs listed, but you would still like to work with the Company, you can mail in your relevant details and resume to:
More Information
Key People
Prashant Jhawar, Chairman
Rajeev Jhawar, Managing Director
Products / ServicesOil & Gas, Mining, Crane, Elevator, Aerial Haulage, Specialty Steel Rope, Fishing Rope, Structural System, Conveyor Cord, General Engineering
Phone Number+91-33-39800300
Company Office Address
Usha Martin Limited,
2A, Shakespeare Sarani,
'Mangal Kalash',
Kolkata – 700071 (West Bengal)
Website: www.ushamartin.com
Company Achievements
• "Excellent Vendor" Award in FY 2014 by DP World, Dubai
• 'National Award of Star Performer in FY 2013' by EEPC INDIA
• 'Best Supplier Award in FY 2013' by GABRIEL India Ltd.
• 'EEPC INDIA National Award' for Export Excellence in FY 2012
• 'Top Supplier Award 2012' by Gaylin Holdings Limited, Singapore, in recognition of its Product and Service Excellence
• Company's social arm – KGVK - was recognized as 'Best Social Development Organization' by Times Group of India in 2012
• 'TERI Corporate Award for Environmental Excellence and Corporate Social Responsibility' in FY 2005 by Government of India