Vasan Eye Care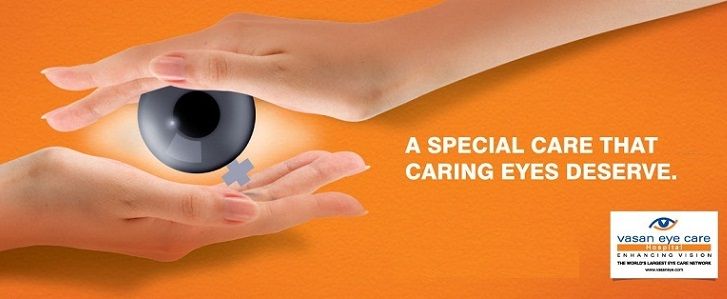 • Vasan started as a pharmacy in 1947, set up its first eye hospital in 2002 in Trichy.
• Vasan eye care is chain of over 175 eye care hospitals and 14 dental care hospitals spread across India.
• Vasan Eye Care hospitals are well-equipped with state-of-the-art surgical and diagnostic equipment, Sterile operation theatres and total productivity systems with emphasis on patient satisfaction.
• Vasan Eye Care has the maximum number of Zypotix laser in India, with highly trained professional. It has introduced and performed maximum number of ICL Intacs.
• Vasan Eye care Hospitals were one of the first to introduce micro incision cataract surgery and performed accomodative lenses. We are using one donor eye to give vision to two blind people. we have used maximum cutting edge technology lenses like Ortho K Lenses and Rose K Lenses.
• Vasan Eye has over 800 ophthalmologists and a 8000 CARE team have conducted 5 Million procedures and has served 30 million patients
• Vasan ventures into the overseas market. Inaugurates world-class eye care hospitals in Dubai, UAE and Colombo, Srilanka.
• Vasan Eye Care provides specialized care that focuses on its patients' needs. It specialise in 38 eye care specialities including cataract surgery, Lasik Surgery, refractive surgery services, Cornea, retina and glaucoma services.
• Series A-C funding: $ 50 Million from Sequoia Capital and WestBridge Capital.
• Series D Funding: $ 100 Million from Government of Singapore Investment Corporation in March 2012.
• Series E Funding: $ 50 Million from existing investors including Sequoia Capital, WestBridge Capital and Government of Singapore Investment Corporation in May 2014.
---
Total funding: $ 200 Million
Employees5001-10000
DescriptionWorld's Largest Eye Care Network
More Information
Key People
• Dr. A M Arun: Chairman and Managing Director
Products / Serviceseye care hospitals
Phone Number044 - 43400950, 39890950
Company Office Address
Vasan Healthcare Private Limited,
No. 70, Dr. Radhakrishnan Salai,
"Lancor West Minster", IV Floor,
Mylapore, Chennai – 600 004,
Tamil Nadu, India.
Web Address: www.vasaneye.in