Yatra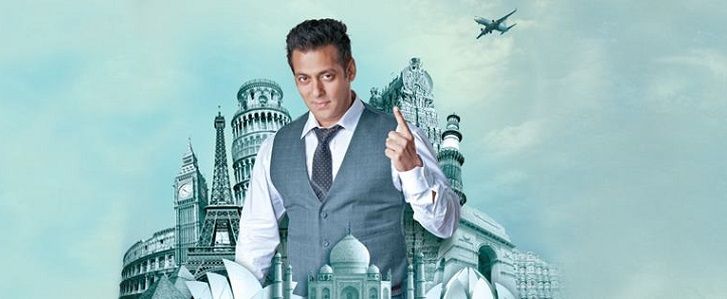 • Yatra.com is India's leading online travel company.
• Positioned as a brand that believes in "Creating Happy Travellers", Yatra provides information, pricing, availability, and booking facility for domestic and international air travel, hotel bookings, holiday packages and bus and railway reservations.
• Based in Gurgaon, India, Yatra.com is a one-stop-shop for all travel-related services. A leading consolidator of travel products, Yatra.combooks 20,000 domestic tickets and 5000 hotels and holiday packages a day.
• Customers can access Yatra.com through multiple ways: through our user-friendly website, mobile optimised WAP site and applications, 24x7 multi-lingual call center, a countrywide network of Holiday Lounges and Yatra Travel Express stores.
• Yatra.com provides booking facility for all the popular as well as exotic national and international destinations. Launched in August 2006, Yatra.com is today ranked as the leading provider of consumer-direct travel services in India.
• Yatra has recently acquired Travelguru a online hotel aggregator which will give access to more than 6500 hotel in India and 72,000 hotels worldwide. This helps the company in widening its product portfolio and allows it to bundle solutions to its customers.
• The company has acquired an event listing company, buzzintown in 2012 and B2B hotel aggregation and Reservation Company, magicrooms.
• Series A funding: $ 5 Million from Reliance Venture Asset management and Norwest Venture Partners in January 2006
• Series B funding: $ 17 Million from Intel Capital and TV 18 in August 2008
• Series C Funding: $ 45 Million (Rs. 200 Crores) from from Valiant Capital Management, and existing investors like Norwest Venture Partners (NVP) and Intel Capital in April 2011
• Series D Funding: $ 14.5 Million from Reliance Venture Asset management and Norwest Venture Partners in June 2012
• Series E funding: $ 23 Million from IDG Ventures and Vertex Venture Management and Norwest Venture Partners in April 2014
---
Total Funding: $ 104.5 Million
Employees501-1000
DescriptionCreating Happy Travellers with hassle-free travel.
Milestones
• Yatra.com has won the award for the "Most Popular brand in Travel & leisure Category" by Matrixlab.
• Yatra has been voted 'Most Trusted Brand of India' in the online travel category by Brand Equity.
• Yatra has received the coveted most preferred online travel company award for the last two years consecutively, at the CNBC Awaaz Consumer Travel Awards.
More Information
Key People
• Dhruv Shringi, Co-Founder & CEO
• Manish Amin, Co-Founder & CIO
• Sonia Mehta, Chief Customer Experience Officer
• Alok Vaish, CFO
• Sabina Chopra, Co-Founder and EVP Operations
• Gautam Kaul, COO (Inbound - Yatra Exotic Routes)
• Srinivas Muktevi, CTO
Products / Servicesticketing, flight tickets, hotel booking, holiday packages, railway tickets
Phone Number+(91)-9555800800, +(91)-124-4375353
Company Office Address
11th Floor, Tower B,
Unitech Cyber Park,
Sector-39,
Gurgaon – 122001
Web Address: www.yatra.com