Employee Attrition: Wake-up Call for Bosses
Surveys show that up to half of all workers have a shaky, if not downright miserable, relationship with their supervisors.
It has been said more than once, and for good reason, that employees leave their bosses - not their jobs.
A Florida State University Study released in the Fall 2007 Issue of Leadership Quarterly confirms this. The study shows that 40% of employees work for bad bosses, based on survey results. The reasons that employers score poorly are varied and many: -
• 39% of workers said their supervisors failed to keep promises.
• 37% indicated their supervisors failed to give credit when due.
• 31% said their supervisors gave them the "silent treatment" during the past year.
• 27% reported their supervisors made negative comments about them to other employees or managers.
• 24% indicated their boss invaded their privacy.
• 23% said their supervisors blamed others to cover-up personal mistakes or minimize embarrassment.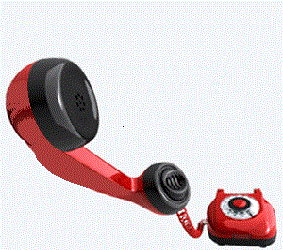 So what does this all boil down to? The effects of having bad bosses in your organization can be devastating. High turn-over, poor employee morale, employee theft, diminished customer service, sub-standard employee performance, lower production, and an organizational culture of fear and mistrust, can all be blamed in part on poor bosses and managers.
If you are a boss, let this serve as a wake-up call.
Different managers can stress-out employees in different ways - by being too controlling, too suspicious, too pushy, too critical, but they forget that workers are not fixed assets, they are free agents. When this goes on for too long, an employee will quit - often over a trivial issue.
Talented men leave. Dead wood doesn't. Business gurus and consultants have been hyping the War for Talent for several years. Companies are desperately trying to identify and recruit talent. But few companies think reflectively and deeply about why they can't keep talent. I've found that many are very dismissive of the people who leave, and claim: -
• They weren't the right fit.
• We always knew that they probably wouldn't work out.
• It's just the business that we're in.
• I can't believe they wanted more money.
• In all these excuses, the theme is that the worker was the problem. But the research demonstrates that this is largely not the case.
The Gallup Surveys confirm that the number one reason for employee turnover and, perhaps, the number one reason for lower than expected work productivity, is not workers, but bosses. It also appears that poor boss performance may affect the long-term health of company employees, and that will become a financial issue.
Let's see what kinds of Bosses exist on planet Earth???
The first is the true boss from hell. Mean-spirited and powerful, who uses his position and authority to intimidate and use people. Yes, there is still such abuse in business today, especially in privately-held enterprises.
The second is the functionally-incompetent boss. He may be well-intentioned, but his lack of leadership and management skills eventually create such confusion and turmoil that people are exhausted.
The third is the emotionally-incompetent boss. I remember a hall-way conversation between a colleague and his boss: As the colleague pleaded and tried to explain about a co-worker who was struggling, the boss just stared blankly, chuckled, and then moved on to other business. You could confront this leader with his problem all day long, but in the end, he would still be in denial. Hence, a complete lack of emotional intelligence / quotient.
The fourth is the positional boss. These bosses are often found in professional service organizations. They are in these positions, not because of proven ability to lead and manage, but because of seniority or standing as partners. Often these bosses are detached, seeking to do the minimum to protect their own compensation formulas. They allow conditions to continue in their companies that are adverse to others as long as they do not suffer personally in the short run. Aside from their own personal interests, decision making is always about the numbers, and not about the people.
And there are combinations of the above...
So, what kind of a leader would you like to be? The problem is not to recruit talent, it is to retain good talent and get the most out of them by guiding them, nuturing them, and moving on with them... Allow them to follow... don't demand...
Cheers!!!
Concluded.
.