Health of HR at an MSMEs
For MSMEs that grow slowly or exponentially, pertinent challenges exist in identifying and managing critical HR requirements in a systematic manner. In the absence of a clear understanding about current and future HR needs, MSMEs also tend to define the HR Department or HR Personnel's role in an ambiguous fashion.
It does not help then when the professionals joining such roles are themselves less sure about what they plan to do. In such instances, a proper diagnostic of the organization climate and culture as well as its HR systems through an HR Audit sheds a lot of insight into what the MSME may need by way of HR systems and practices both in the short-term as well as the long-term. In one MSME that this author worked with many issues had converged to create the need for an in-depth audit or self-examination of existing HR systems and practices.
While some of these were internal and were clearly linked with legacy issues, a good many external triggers had also contributed to shaping that need. Market and business pressures XYZ Motors is a 10 year old automobile dealership with an employee base of about 200 and a healthy turnover.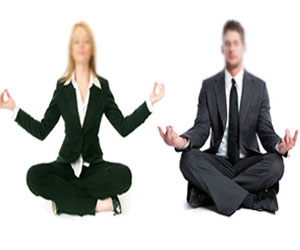 The company caters to customers in Surat through its 3 Showrooms and 1 large Service outlet. Incidentally XYZ Motors is the second dealer in the city for a wellknown Japanese car manufacturer and competes with a larger and older dealership that the Japanese car manufacturer appointed quite some time back. Given the steep hike in petrol prices in the last one year and the inability of its principal - the Japanese car manufacturer to come up with cheaper variants promising more mileage, XYZ Motors has seen its sales dip by almost 50% in recent months.

The Senior Management of the company along with the Founder-Director, Mr. Soni met officials from the Japanese company to apprise them of the situation and to know what steps the dealership should take to improve its sales and profitability. During the meeting with representatives from the Japanese company, Mr. Soni and his team were assured that their principal would come out with a killer small car model in a matter of 6 months that would boost their sales in the long run. They were also informed that they should build the capability to ensure a certain volume of sales from the new model.
Internal pressures
For the Senior Management team, that comprised the Heads of several Departments, the talk on building capability did not make much sense beyond that of additional manpower and new facilities. As a company XYZ Motors was more conservative about spending and made capacity expansions after a lot of deliberation. In any case, despite differences among the team, it was jointly decided that XYZ Motors would make investments in people and in new facilities to accommodate the new strategy that their principal had.
Interestingly, one of the Senior Management team members suggested that they rope in an external HR partner to help them streamline operations and handhold their entire HR piece for a period of 2-3 years. There were good reasons for the Senior Management team member to consider a potential HR intervention. As a matter of fact, the company never really had an HR Department and the few HR Professionals who had joined them had never settled in. While the payroll was managed by the Accounts Department the large Service and Sales Departments did their own hiring and firing. Moreover, as these 2 departments had their own set of targets to achieve, a scheme of sharing incentives within their Department based on target achievement was more or less administered independently by the 2 Heads. Also for all practical purposes, the company had no history of labor related litigation despite the fact that there were no documented employee policies or procedures. However, attrition in the Service Department alone was close to 30% although this was quite lower than the normal 50% for the industry.
The HR health check After some deliberations, Mr. Soni and his team decided they should shape up their HR practices and bring in external partners to first look at the state of the various HR operations through an Audit and then recommend HR Systems and Employee Policies. Obviously the same partner was expected to assist in rolling out the recommendations once the diagnosis was complete.
As part of the audit intervention, close to 25% of the employee population were either interviewed or taken through focus group discussions. Existing records, notices, memos and documents related to HR were also reviewed. As expected, the check-up showed a good many opportunities for the management to leverage.
Area specific findings
While the observations below are based on an assessment of the state of HR in one MSME, it might be particularly apt to ask whether these also apply to a whole lot of MSMEs that are yet to develop the right HR architecture to support their business:
• Workforce planning here is a practice of preparing yearly budgets & plans at the department level. However, there is limited emphasis on manpower planning. This has created a tendency to bring in people quickly when there is strong business need.
• HODs have substantial authority with regard to hiring people.
Recruitment
• Bulk of the recruitments seems to be happening in a haphazard and arbitrary fashion with little coordination between departments responsible for payroll and the department conducting the recruitments.
• While conventionally in any organization there are a range of recruitment related procedures to help streamline the entire process, there is little evidence of a consolidated and uniform set of practices being followed here.
• In the absence of a clear workforce plan, hiring is in most instances reactive rather than proactive.
Induction
• Joining formalities have not been documented giving the impression that there is no proper structure for onboarding employees.
• In the absence of critical knowhow about the organization and its various functionaries with whom the new hire interfaces, there is no intermediary who can introduce the employee to the organization or viceversa.
.