Big Bazaar: The Brand Building Challenge
| July 29,2010 11:14 am IST
"We have a store opening virtually every fortnight; I have lost count now of how many I have opened"
Kishore Biyani
Big Bazaar: Brand's Identity, Personality and Symbolism
Big Bazaar (Exhbit-1) is Indian personification of retail. It's like an Indian bazaar or mandi or mela, the
environment created by traders to give shoppers a sense of moment.
Its personality is of being an entity away from fancy or pretty and being authentically "no-frills". Kishore Biyani never hired any foreign consultant for Big Bazaar which is evident from Indian-specific personality of the Brand. The brand's personality is self explanatory by its tagline only.
This statement places Big Bazaar at top of customer's mind. It reflects that entrepreneurship and simplicity are the essence of character of Big Bazaar. To use predatory pricing is not in the personality of Big Bazaar, they never sell goods below they have purchased it.
Exhibit-1
Chosen Brand: Big Bazaar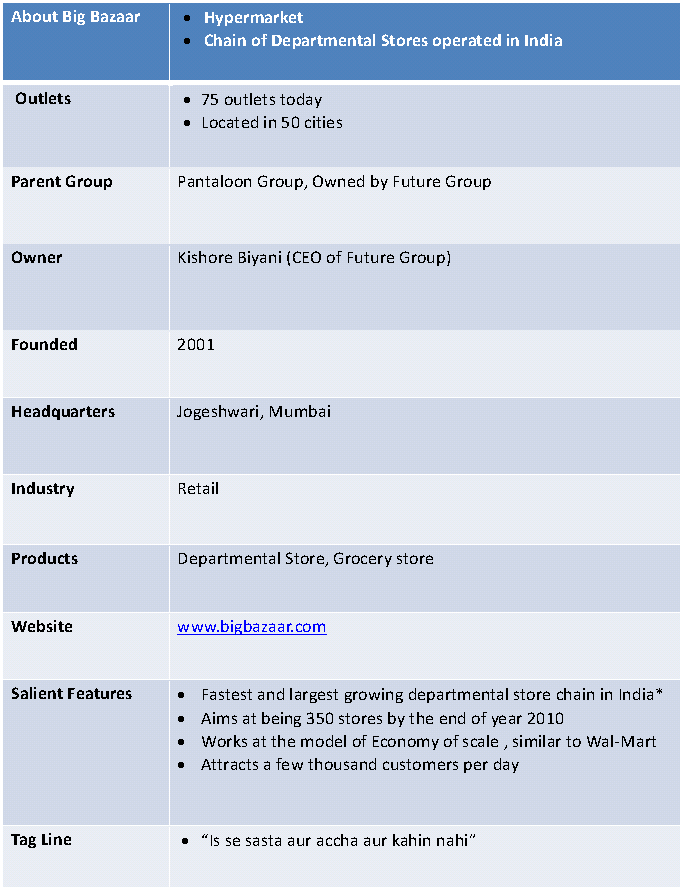 Big Bazaar, the "Indian Wal-Mart", is the modern Indian family's favorite store. Big bazaar symbolizes modern retail, the business which isn't looked up to in our country, is now in the eyes of many Multinational biggies. Big Bazaar has shown a robust growth in recent years (Exhibit-2).
Exhibit-2
Growth story of Big Bazaar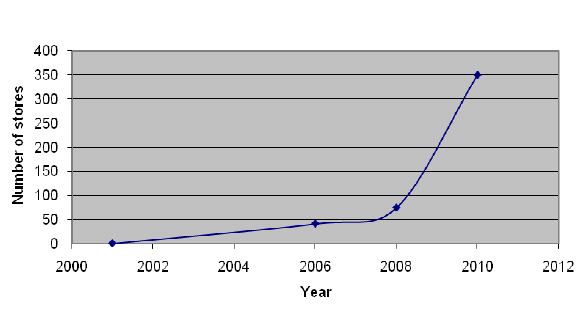 .