Dinesh Yadav: The IIM Bangalore student who turned Mumbai Dabbawala
| August 08,2011 11:24 am IST
Dinesh Yadav, a second year PGP student at IIM Bangalore and the owner of Anushree Tiffin Service in Mumbai, finds passion in cooking and watching cookery shows. His fondness for cooking goes straight from his mouth watering, hygienic dabbas to the content stomachs of his customers.
This small enterprise entrepreneur dream king size.
Dinesh speaks to CoolAvenues.com on his dabbas, work challenges, future plans and more…
1. Tell us something about yourself
I am doing PGP from IIM Bangalore, 2010-12 batch. I did B.E. in electrical engineering from S.G.S.I.T.S. Indore (1998) and M.Tech. in energy engineering from N.I.T. Bhopal (2001). I am basically from M.P. but now settled in Mumbai. My interests include painting, singing, acting, cooking and watching cookery shows on TV. Recently I am trying my hands on sketching. I am a mentor for CAT students for last 7 years. I am 35, married and have a 7 year old daughter.
2. You have worked as senior content editor with TestFunda. Have your work experience of working with a MBA preparation website helped you in getting through IIM B?
Yes. Working with TestFunda.com helped me a lot for quant and DILR sections. Especially since I was working with content team and hence was familiar and very comfortable with the syllabus.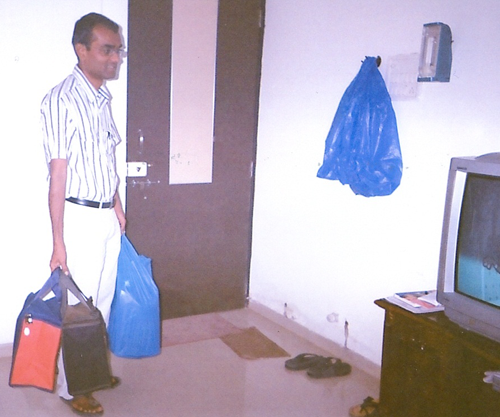 3. You have a work experience of 6 years. Why did you choose to do two year MBA and not one year executive MBA?
Truly speaking it happened accidently. I have given CAT seven times as a part of my job, i.e. to be in touch with the pattern of the exam. This time IIMs actually called me and then I thought of joining the course considering it as a lifetime opportunity very few individuals get. Also I was sure of the return on investment i.e. learning new skills versus lost opportunity. 2 year PGP course is the flagship course of IIMB.
4. You started a Mumbai Tiffin service somewhere in June 2011. How the idea did come to your mind?
Entrepreneurship is not new to me, as I have started many small businesses in past and profitably sold them like paying guest, spoken English and computer classes, coaching classes, cultivation and processing of medicinal plants, to name a few. Also during my tenure at jobs, I mostly worked with either startups or initial phases of developing a profit center.
The idea to start MumbaiTiffin.com was not very sudden, I and my wife both love cooking. We always wanted to do something in food industry. During my summer internship at Bangalore, when hostel mess was off, I found a lack of good homemade food. The food available was either very costly or not hygienic or not Indian. So to capture this demand supply gap we started it as a pilot project from our home at Mira road, Mumbai.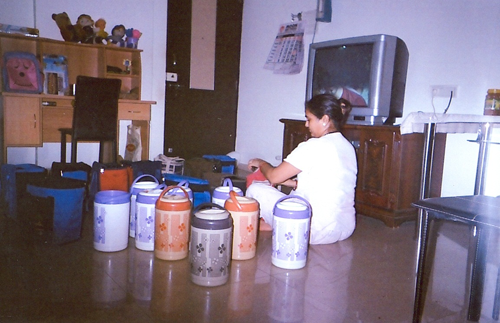 5. How do you manage work and studies together?
I manage the strategy, marketing and online support from IIMB campus and my wife handles the operations at Mumbai. Here most of the students prepare for the sector of their choice apart from regular studies, I cut down on that and work for my venture and maintain website etc. Also I save time by not preparing for final placements as I am thinking of opting out of placements.
6. Every start-up has its own challenges. What challenges did you face and how did you overcome them?
The problem we are currently facing is to expand the business without diluting the quality. The other issue is to communicate to our customers why our pricing is a little on higher side. In food industry it is easy to communicate taste but it is difficult to communicate health and hygiene.
7. What do you wish to achieve with Anushree Tiffin Service?
In Mumbai working people, single or couple have this pain point of not finding homemade food. They are ready to pay for the quality, but there is a shortage from supply side. The idea is to generate livelihood models, which can work without much capital investments.
8. What are your plans after completing MBA from IIM B?
I am interested in developing small enterprises in the areas of food, hospitality, dairy and agriculture, which can run on common sense. I also want to help my wife Rekha in running the other venture she have- a day care and activity center.
The most important thing IIMB degree gives you is the confidence. It works as insurance while you are taking a risk of following an unconventional path. The tremendous amount of preparation you do to solve those strategy or operations cases will definitely improve your understanding of business in general.
If you are working in Mumbai and want fresh, hot, hygenic food delivered for lunch, check MumbaiTiffin.com.
Concluded.
.