Evolution of CAT
| September 18,2012 12:20 pm IST
The Common Admission Test (CAT) could arguably be recognised as the most discriminatory management entrance exam in the world, an identity which resonates well since this exam is a prerequisite for admission into the most prestigious of Indian management schools led by the Indian Institutes of Management (IIMs).
First developed by the IIMs over 36 years ago as a paper-based test, the CAT has undergone numerous changes over the years, from the introduction of multiple-choice questions to optical machine reading of answer sheets.
With the number of CAT aspirants having grown beyond 2 lakh, continuing in the paper-based format on a single day each year would have become unsustainable from an administrative perspective. In 2009, the IIMs announced its decision to collaborate with Prometric to migrate the CAT from paper and pencil to a computerised format. The mandate given was clear maintain the integrity of the CAT and increase its accessibility and flexibility to candidates.
Although the concept of computer-based testing was relatively new in the academic world at that time, many global IT companies were already delivering their industry certification exams via Prometrics network of close to 450 testing centres throughout India. Even so, the computerisation of CAT represents one of the largest format changes in the history of testing.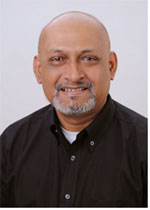 While the first year of computer-based delivery encountered some difficulties during the first few days of testing, more than 2.15 lakh candidates tested successfully over the 11-day exam window.
Never before in the history of global testing had such a large number of candidates successfully completed a computer-based test in such a short period of time. In addition, never before would such a substantial number of new exam questions be developed, edited, approved and reviewed by subject matter experts so rapidly.
The valuable lessons learnt from 2009 led to the implementation of several changes to the programme in 2010 including increasing the number of testing days, more stringent verification checks on the physical and technical infrastructure, an improved registration and scheduling system, preparatory material for candidates etc. Since then, the CAT has been delivered successfully at a level of quality and performance equivalent to globally recognised standards, even exceeding them in some areas. Last years success rate of 99.998% is unparalleled in the industry.
One of the most crucial factors of any assessment programme is ensuring that the test is valid, reliable and fair. Utilising best-practice methodologies within the testing community, Prometric specialists worked closely with the IIMs to design and develop content that is consistent with the knowledge domains historically assessed by the IIMs and are also aligned with the content areas covered in equivalent global admission examinations that measure performance along similar scales. Post-administration analysis is then conducted by credentialed psychometricians to confirm the validity of the scores and to ensure that every candidate was provided with a fair and equal opportunity to display their capability.
Prometric worked with IIMs to implement the most recent CAT format change, from three to two separately timed sections one focusing on Quantitative Analysis & Data Interpretation, the other on Verbal Analysis & Logical Reasoning. The timed sections forces candidates to spend an equal amount of time on each section and reduce dependency on their strengths in a particular area. This change, along with other admission criteria, has resulted in a slight shift in the gender balance and student profile in some of the IIMs postgraduate programmes.
When computer-based CAT first started in 2009, there were only 7 IIMs offering over 2,000 seats. Three years later, this has grown to 13 IIMs and over 3,000 seats. The emergence of the newer IIMs has not only introduced new programmes and opportunities for aspirants; it has also brought about the drive for each to improve their curriculum and relevance in the global academic world.
Now in its fourth year, the computer-based CAT is synonymous with being the pioneer in large-scale computer-based testing for business school admissions tests in India. Just as graduating from an Indian Institute of Management is a ticket to a better future, doing well in the CAT is the first step to getting that ticket.
CAT 2012 will be held from 11 October until 6 November. Registrations will remain open until 19 September 2012. For further information, refer to www.catiim.in.
Concluded.
.