Tips for MBA Aspirants - B-Cube at NITIE, Mumbai
| February 23,2013 06:06 pm IST
The NITIE Aspirant Relations Committee organized Best Business Brains (B-Cube), 2013 on Sunday, 10th of February at NITIE Campus in Powai. This event which takes place every year serves as an interaction between all the MBA Aspirants across different parts of the country with the NITIE Professors, Alumni and students who are currently pursuing their MBA in this institute.
B-Cube,2013 comprised of Seminaire which includes the interaction of the students with the esteemed faculty, Students' Corner, Sessions with NITIE prestigious Alumni, Midas-Touchwhich is the Communication skills workshop and Cornerstone which is the National-Level Case-Study competition for Engineering students.
The Students' Corner provideda platform for the MBA aspirants to hone their GD-PI skills ahead of their B-School calls. The icing on top was a Booster dose from the esteemed faculty of NITIE which is called the Midas-Touch workshop. This session covered all the aspects of Communication skillswhich are very vital for getting admitted into any of the elite B-Schools in the country.
The Seminaire and Alumni interaction sessions gave the students an insight into the Life in a B-school and theimportance of an MBA in Corporate Life. Besides these, the students also able to garner an idea about the different Specializations like Operations, Marketing, Finance, Sustainability and IT from the reverend faculty of the Institute.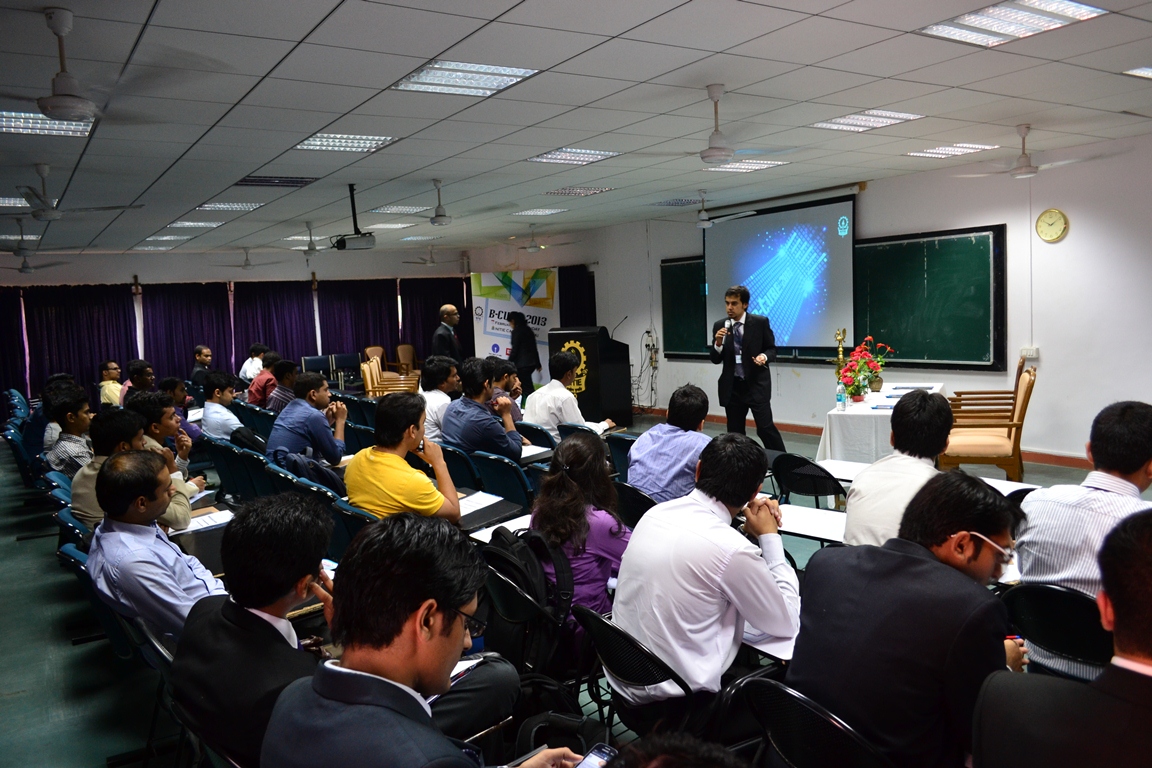 This year, B-Cube was the launching pad for the national finals of 'CornerStone', a case-study competition for engineering students all across the country. The main idea behind the addition of this event to the B-Cube menu is to judge the aptitude for MBA among engineering students as well as to evaluate their analytical and management skills. CornerStone has received phenomenal nationwide response which covered more than 500 engineering colleges. After the first round of evaluation, 7 teams were invited to the NITIE campus in Mumbai for the final round of presentations.
After a cut-throat competition between the teams as well as mind boggling Q&A sessions with the jury, the team that surged ahead of others were KIIT Scholars (AnurupChakraborty and Anurag) from KIIT Odisha followed by BusinessMart.com(VaibhavLaddha and Hrishikesh Gilda) from VJTI Mumbai. The teams grabbed prizes worth Rs. 25000 sponsored by SBI, EkTitli.org and Raymonds.
.