UPL Limited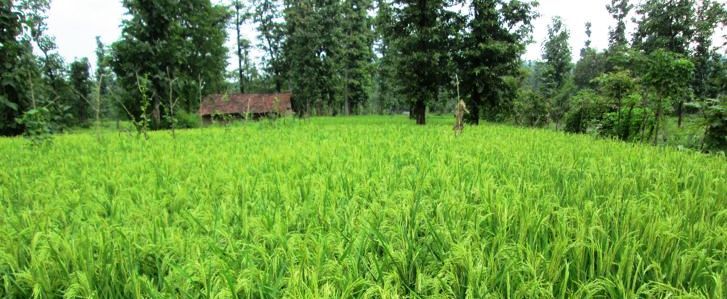 UPL Limited (formerly known as United Phosphorus Limited) is a global generic crop protection, chemicals and seeds company, headquartered in Mumbai, India. Being the largest manufacture of agrochemicals in India, they offer a wide range of products that includes Insecticides, Fungicides, Herbicides, Fumigants, Plant Growth & Regulators (PGR) and Rodenticides.
UPL, Advanta and UEL - the three companies in the group - are listed on the Indian Stock Exchange, with a combined market capitalization of approximately $2.5 Billion.
UPL ranks amongst the top 5 post patent agrochemical industries in the world, and has a customer base in 123 countries, with 24 manufacturing sites (10 in India, 4 in France, 2 in Spain, 3 in Argentina, 1 each in UK, Vietnam, Netherlands, Italy, China).
UPL units operate under the strictest international quality standards and have been certified under ISO 9001 for Quality Assurance, 14001 for Environment Pollution Control Norms and OHSAS 18001 for Health and the Society.
Through backward and forward integrations respectively, today UPL is a leading global producer of crop protection products, intermediates, specialty chemicals and other industrial chemicals.
DescriptionUPL Limited is a leading global producer and exporter of crop protection and post-harvest agriculture chemicals.
Check the following link for current openings available at UPL Limited:
http://www.uplonline.com/career/index.php?pgidee=vacancy
UPL also recruits fresh candidates, such as MBA, B.Tech. (Chemical) and M.Tech. (Chemical), straight from the Campus. The Company conducts an intensive programme for every batch of new recruits which begins in early July each year.
The induction provides inputs not only in the recruit's own core functional area but also across all the key cross functional areas in the company.
The duration of the induction programme is 3 months, which includes corporate, factory, depot inductions and project submissions. The projects are generally in the commercial / techno-commercial areas.
After a successful completion of the project and presentations, the recruits are placed in their respective functional areas. The programme is designed so as to create an understanding of the larger picture and facilitate problem solving while keeping all the perspectives in mind.
More Information
Key People
R. D. Shroff, Chairman, CEO & Managing Director
S. R. Shroff, Vice Chairman
V. R. Shroff, Executive Director
J. R. Shroff, Director & Global CEO
A. C. Ashar, Director - Finance
Anand Vora, Chief Financial Officer
Products / ServicesAgriculture Chemicals, Insecticides, Fungicides, Herbicides, Fumigants, PGR, Rodenticides
Phone Number+91-22-2646 8000
Company Office Address
Corporate Office,
UPL Limited,
Uniphos House, 
Madhu Park, 
11th Road, 
Chitrakar Dhurandar Marg, 
Khar (West), Mumbai - 400052
Website: www.uplonline.com
Company Achievements
• 2010 - Finalist Nomination Award of Ernst & Young Entrepreneur of the Year
• 2009 - Lifetime Achievement Award from CHEMXCIL
• 2008 - UPL acquires EVO FARMS Group
• 2007 - National Award for Environmental Cause to Chemo Electronic Lab
• AGROW Award
• Trishul Award - For its Excellence Performance in Exports of Chemicals
• Greentech Environmental Excellence Award 2007
• Outstanding Exporter of the Year at the first ever International Trade Award
• 2006 - Business Leader of the year Award