Placement Reports Only @ CoolAvenues
Statistical Data from 22 Indian B-schools
Salary Statistics
Note: -

The Institute name order does not indicate any rank whatsoever.

Salary details have been provided by the institute and have not been verified with Recruiters.

N.A. = Not Applicable.

N.D. = Data not disclosed to us.

The data included in the survey is only for the flagship programmes of the institutes.

N.D.* = For JBIMS-Mumbai, highest domestic salary earlier reported was INR 15+ Lakhs, which has been revised since then and not disclosed by the institute to CoolAvenues.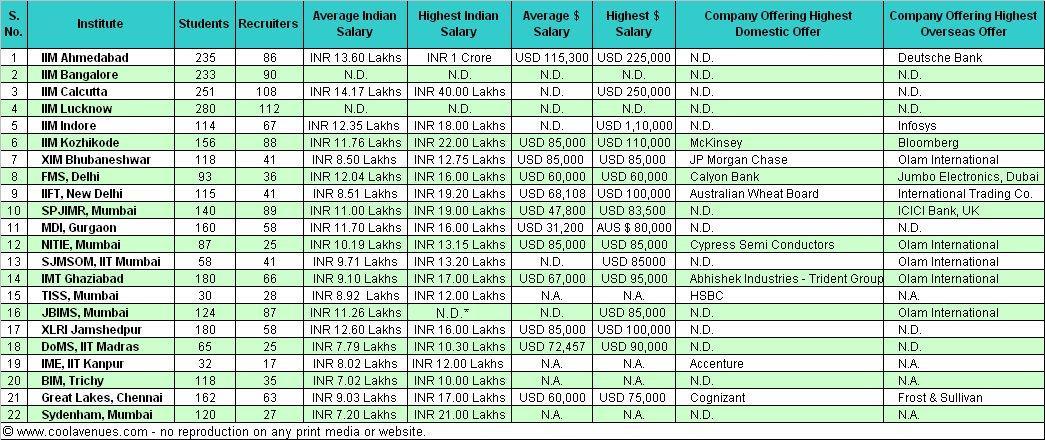 Back to Placement 2007 Index Page

---------------------------------------
Click here to Debate on latest trends of Placements 2007 as the saga unfolds itself.


Read complete story of Placement 2006 as it happened along with analysis and comparison across the B-Schools and segment-wise analysis.
© All Copyrights exclusive with Zebra Networks
Part or full of the contents can not be published, copied or reproduced
in any form without the prior written exclusive permission of Zebra Networks. Pls refer to CoolAvenues Copyright section.